Embraer 175 Air Canada Overview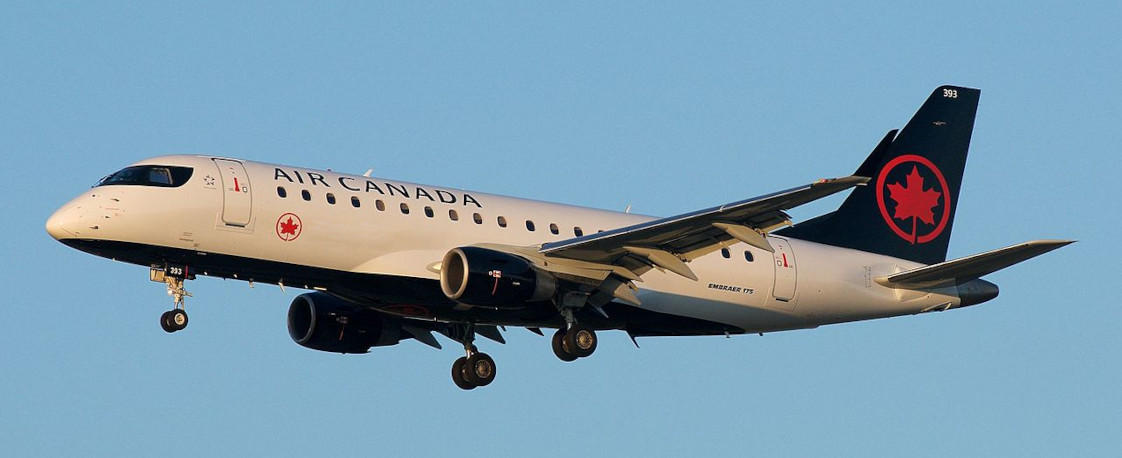 These aircraft are primarily employed for short-haul domestic flights as well as transborder services, serving as essential components of Air Canada's fleet. Notably, the ERJ-175 model is operated by Sky Regional on behalf of Air Canada, ensuring a seamless and efficient travel experience for passengers.
One standout feature of the Embraer 175 Air Canada is the provision of personal seat-back entertainment systems. To maximize the enjoyment of this amenity, passengers are advised to bring their own earphones, thereby avoiding any additional charges that Air Canada might impose.
Each individual seat on these aircraft is equipped with a personal television screen that boasts an Audio and Video On Demand system. This system offers an impressive selection of entertainment options, with a library that includes 80 hours of video content and 50 hours of audio entertainment, catering to a wide range of passenger preferences.
For passengers in the Business Class section, convenient power ports are accessible from every seat, ensuring that you can keep your devices charged throughout the flight. In the Economy Class, power ports are also available, strategically located between seats to provide accessibility to as many passengers as possible.
To keep passengers connected during their journey, Gogo Inflight Wi-Fi access is available on select flights within Canada, the continental U.S., the Caribbean, Mexico, and on select long-haul international routes. Passengers can choose from various time and cost plans to suit their connectivity needs, allowing them to stay productive, entertained, or in touch with loved ones while in the air.
For passengers embarking on domestic and transborder flights with a duration exceeding 90 minutes, the Embraer 175 Air Canada operates its Onboard Cafe service in the Economy Class cabin. However, it's important to note that alcoholic beverages, snacks, and meals in this section come with an associated charge.
An exception to these charges is made for Economy Class passengers who have purchased a Latitude fare, which falls under the full Economy category. These passengers can enjoy complimentary drinks, snacks, or meals by simply presenting their boarding cards.
For those fortunate enough to be in the Business Class section, a generous complimentary bar and meal service are included, elevating the in-flight dining experience and ensuring that passengers can savor a delightful journey from takeoff to landing.
Embraer 175 Air Canada Seating

Seating details
| Class | Pitch | Width | Row | Seats |
| --- | --- | --- | --- | --- |
| Business | 38″ | 20″ | 1-4 | 12 |
| Economy | 31″ | 18″ | 12-27 | 64 |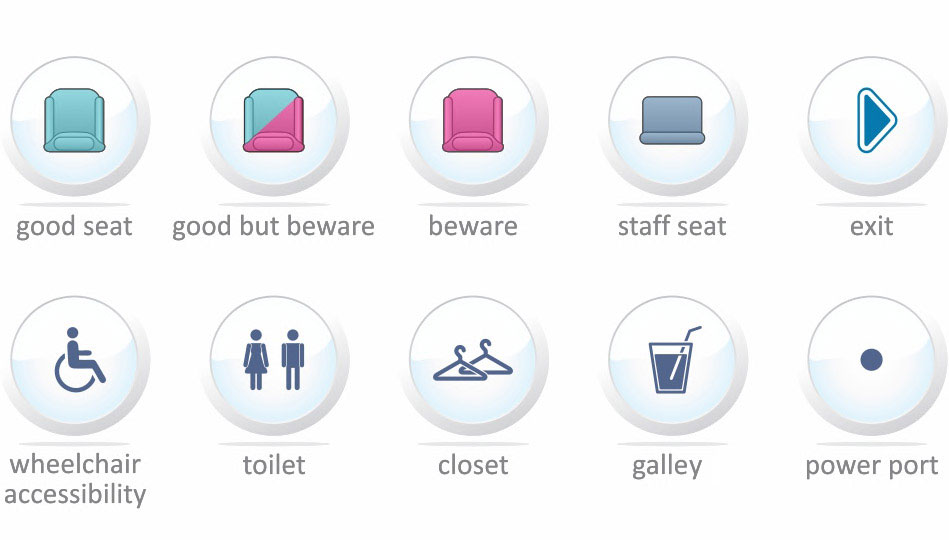 Business
The Business Class of the Embraer 175 Air Canada offers a generous seat configuration, with each seat providing 38-39 inches of pitch and a comfortable width of 20 inches. This spacious layout is perfect for both solo travelers and those flying with a companion, ensuring a luxurious and relaxed journey.
One standout feature of this seating arrangement is the 1-2 layout, which is particularly well-suited for passengers who prefer privacy or traveling with a companion. The design provides ample space between the paired seats and the solitary one, offering both comfort and convenience during the flight.
While all seats in the Business Class cabin are designed with passenger comfort in mind, it's worth noting that there may be minor nuances to consider. For instance, passengers seated in 1ADF, located in the first row on the Embraer ERJ-175 seat map Air Canada, have a few unique considerations. Despite the presence of the closet, lavatory, galley, and the exit row in front of them, these passengers benefit from the advantage of quick disembarkation when the plane arrives at its destination. This means that they can efficiently exit the aircraft, ensuring a seamless end to their journey, even with the proximity of these essential facilities.
Economy
In the Economy Class of the ERJ 175 Air Canada, passengers can expect a comfortable travel experience with a seat pitch of 31 inches and a seat width of 18 inches. The seating arrangement follows a 2-2 layout.
There are special seating options designated as Preferred Seats in this cabin. The first three rows, specifically rows 12, 13, and 14, are classified as Preferred Seats. To secure one of these seats, passengers are required to pay an additional fee, offering them a bit more comfort and convenience during their flight.
Among these Preferred Seats, seats 12ACDF stand out as the best choices. Not only are they part of the Preferred Seats category, but they also provide extra legroom compared to other seats in the Economy Class. However, there is one trade-off to consider – there is no overhead bin directly above these seats, and during takeoff and landing, there is no floor storage available. Additionally, the tray table for these seats is located in the armrest, which makes it immovable and slightly reduces the seat width. However, passengers in these seats benefit from having the monitor mounted on the bulkhead wall, ensuring entertainment is readily accessible.
For passengers situated towards the rear of the Embraer 175 Air Canada, in seats 26CD and 27ACDF, they will find themselves near the tail section, which is adjacent to the exit row, lavatory, and galley. While these seats have their advantages in terms of proximity to facilities, it's important to note that seats 27ACDF have limited recline, so passengers seeking a more relaxed position may find these seats less accommodating for extended periods of rest during the flight.