Delta Seating Chart
Delta Air Lines (DL): General Information

Delta Air Lines started in 1925 as a crop dusting service but evolved to become one of the top airlines in the US. Having operated for longer than most others, it's no surprise that it has racked up one of the most impressive aircraft fleets in the world. And its merger with other airlines like Delaware, Southern, and Chicago Airlines further gave the company more resources to grow.
By 2000, Delta had begun breaking records, carrying 120 million passengers across 221 cities that year and making over a billion dollars. Now, with flights to six continents comprising 129 countries and 596 cities available to Delta flights, the company is taking giant strides in its industry.
Because of Delta's many aircraft models like the Airbuses, Boeings, Bombardiers, and Embraers, passengers need a way to preview the plane cabins before booking flights. This need led to the introduction of the Delta Airlines seating chart. Delta makes their aircraft layouts and seating arrangements public, helping passengers who aren't familiar with the differences in cabin classes.
The best part is that passengers don't need to book a flight before seeing the Delta Airlines seat selection preview. All they need is to check on the Delta website for their route, select the aircraft playing it, and view its seats. With the Delta seating chart, passengers can choose between the four cabins available in most Delta planes — Delta One and First Class, Premium Select, Basic Economy, and Main Cabin.
Delta Seat Selection: Overview
Basic Economy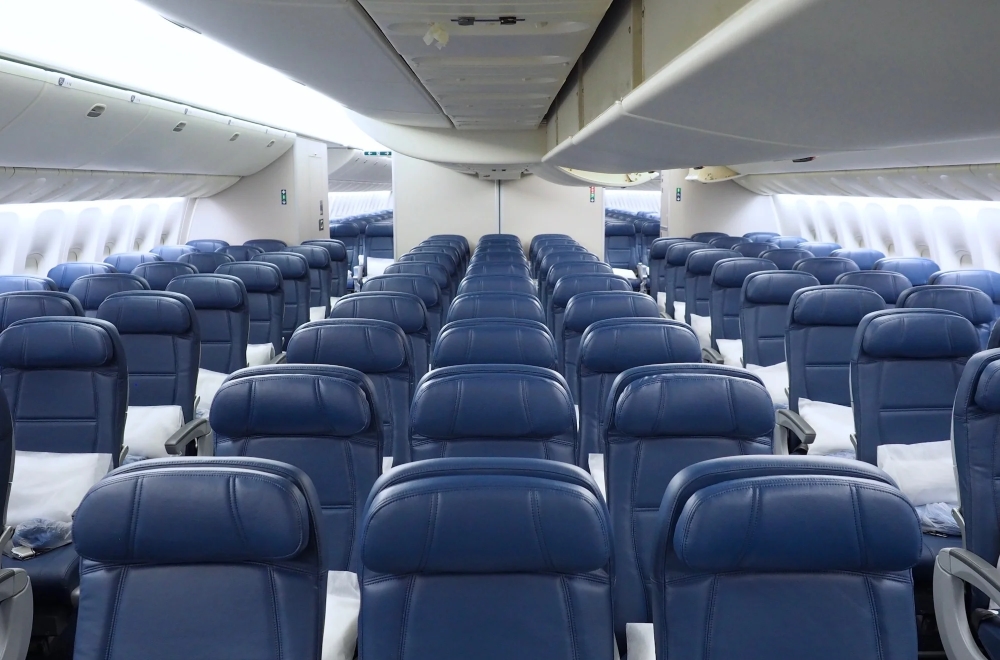 The Basic Economy cabin is Delta's offering for passengers looking to save some cash. From the Delta seat map, it is clear that this cabin offers the basics, cutting most luxuries to provide value for people who just want to get from point A to B. Some perks that passengers won't get with the Basic Economy are the option of picking seats, changing plans, or requesting refunds.
Most passengers in this cabin merely use the Delta Airline seating chart to know what to expect in-flight, not to influence it. They also board last and won't earn miles. However, these passengers can still enjoy complimentary snacks and non-alcoholic drinks, access to WiFi to book and check their flight's status, in-flight entertainment, and messaging.
The Delta seats in the Main Cabin are comfortable and will suit passengers on international flights. The seats are often aisle and window seats and near exit rows. For an extra fee, the passengers can buy Main Cabin tickets and get more control over their flying experience.
Main Cabin passengers can manage their trips, choose their preferred Delta Airlines seating position before checking in, and enjoy a few extra perks. This section also serves complimentary snacks on flights longer than 250 miles and free meals for long-haul flights. Those flights also grant Main Cabin passage complimentary alcoholic beverages they would otherwise have paid for on shorter flights.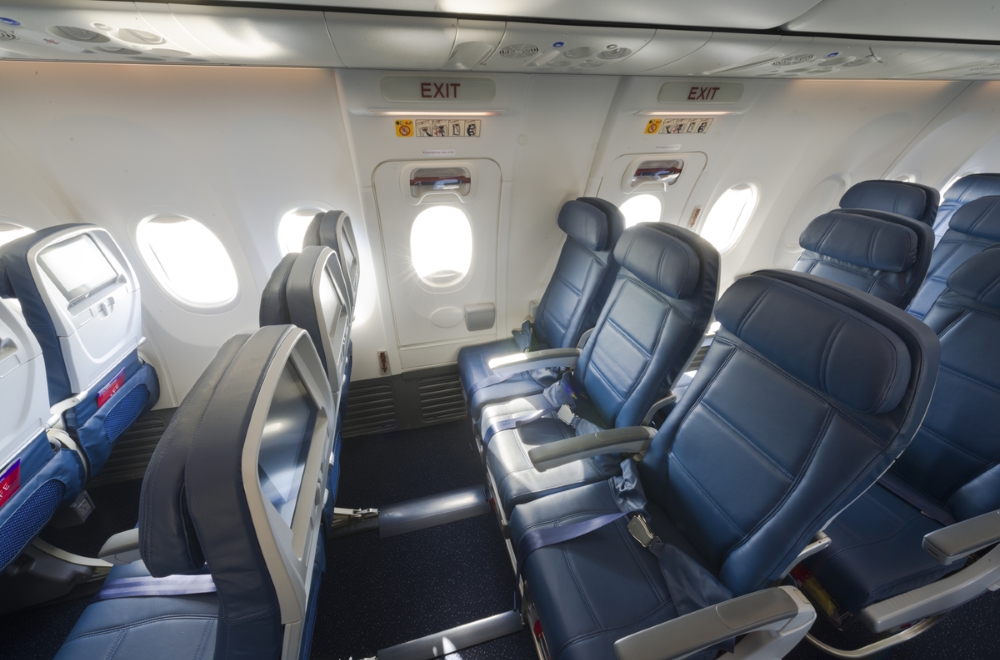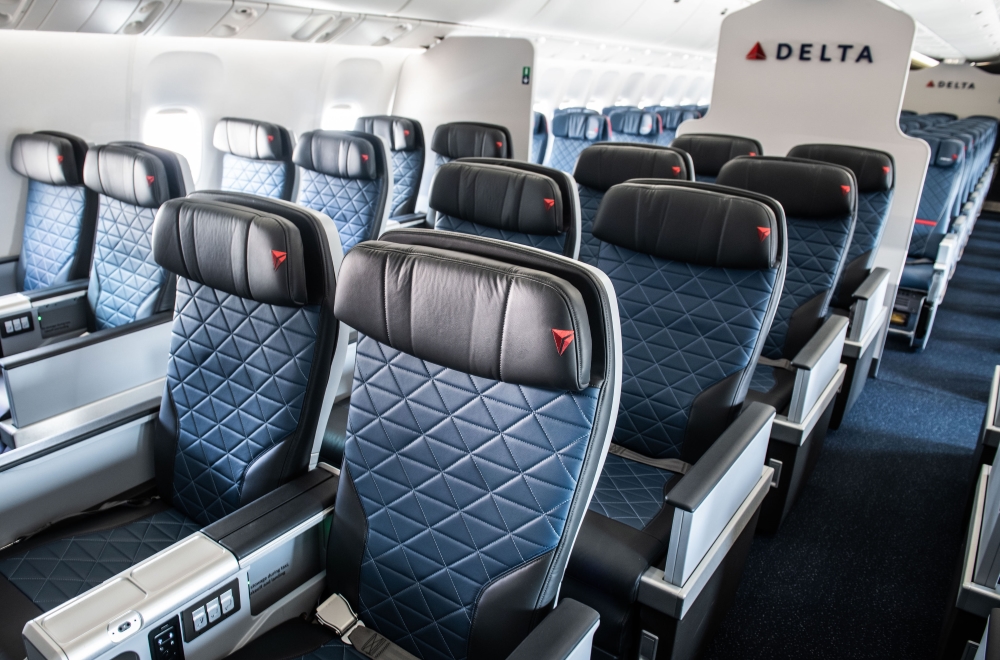 Delta plane seats in the Premium Select cabin have steeper recline angles, letting passengers feel more relaxed while traveling. They include adjustable footrests on most widebody aircraft in the company's fleet, giving passengers more legroom. The passengers can also pre-select their seats after checking the Delta plane seating chart without paying extra.
The in-flight entertainment is also better, as the seatback screens are wider. Passengers in the cabin also get an amenity kit to make their journey smoother. The meals and drinks are complimentary.
Delta One and First Class
The occupants of Delta One and First Class enjoy Delta's best amenities. They get to choose any seat at no extra cost and can expect direct aisle access every time. The Delta First class seats can recline fully to become a flatbed, and passengers get a pillow and blanket when they want to nap.
The Delta One seats guarantee privacy with a suite-style design, and the passengers get free assistance and access to all foods and drinks, thanks to the premium dining.