Turkish Airlines: General Information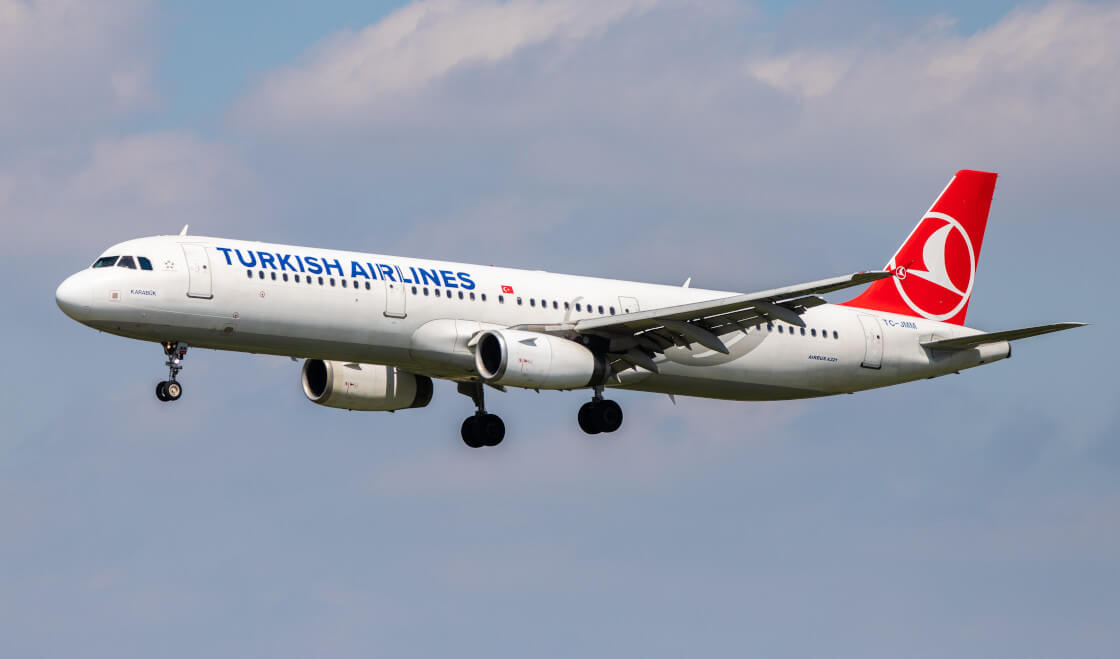 Turkish Airlines plays a crucial role in the worldwide transportation and logistics system. Its own logistics is simplified, thanks to the Turkish Airlines seat map available to passengers for each aircraft. The airline's route map covers five continents. And ardent travelers love its wide range of international flights, reaching over 200 destinations — the most in the world.
Turkish Airlines, based out of Istanbul Airport (IST), one of the world's foremost aviation hubs, is an excellent choice for your next trip for several reasons. The airline has been around for 88 years and has quietly grown into a worldwide powerhouse.
There are over 400 aircraft in the Turkish Airline fleet, ranging from the small Airbus A319 to the massive Boeing 777-300ER. The seat selection Turkish Airlines offers in every aircraft is outstanding. Irrespective of the different features in the aircraft's cabins, the seats provide comfort across the board.
Turkish Airlines Seating Map Options
Since there are only two cabins on Turkish Airlines, Business Class is its Premium option. The Turkish Airlines business class seats offer more high-quality features than you will get in other airlines.
The hospitality in the Business Class and general in-flight experience make the airline one of the best in the world. Passengers of the Business Class may look forward to the latest in-flight entertainment and luxurious amenities. Flying in the Turkish Airline Business Class seats might seem more like eating at a five-star restaurant than traveling by air. The airline has won numerous culinary awards.
Business Class passengers are given several extra perks, like more luggage, preferential check-in, and use of the airline's lounges. Business Class passengers can enjoy the privacy and comfort of the cabin as they await their flights. There are also massage features and premium entertainment for your viewing pleasure.
Go through the Turkish Airline seat map to choose the most suitable seats in the Business Class cabin. But before choosing, it is pertinent to note that Turkish Airlines' international Business Class services are somewhat different from those on its domestic flights, which are more akin to premium economy.
Passengers on the Business Class Turkish Airlines seat can enjoy premium entertainment through the Denon headphones. The piece has a noise-cancellation feature for transoceanic flights.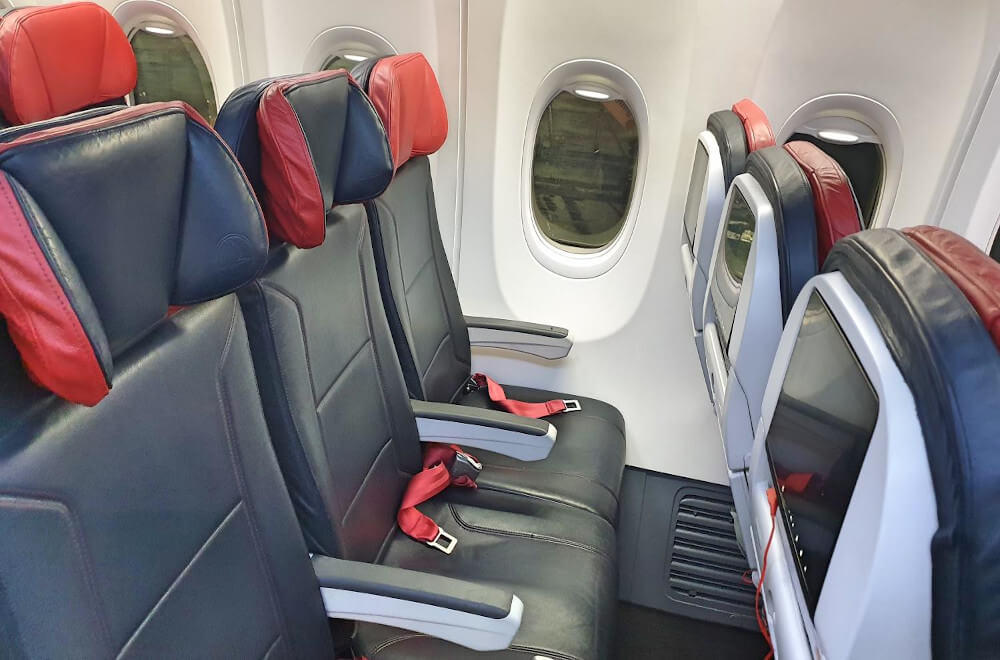 Turkish Airlines' Economy Class seats are comfy, with adjustable headrests and a recline that enables for a decent night's sleep. This feature is a massive step up from what is obtainable in the Economy cabin of other airlines.
As the Economy Turkish Airlines seat map shows, the distance between seats will range from 30 to 33 inches, depending on the aircraft. Economy Class travelers may enjoy complimentary in-flight entertainment, ensuring you have an enjoyable flight. For passengers with kids, entertainment like cartoons keeps your kids occupied.
You can decide on your Turkish Airlines seat assignments by selecting seats to best suit your needs and preferences. There are seats available with more space for your legs to allow you to stretch out and enjoy your flight.
There is a baby bassinet seat Turkish Airlines passengers with babies can choose from. Also, a baby stroller is conveniently provided at each seat to assist with your infant's needs. You can count on well-coordinated assistance from the airline crew while traveling with a baby.
The meals served in Turkish Airlines' Economy Class are amazing. Passengers from the United States to Turkey will get breakfast and dinner. Kosher and Jain menus, and vegan and diabetic menus, are available upon request. You may submit a request for a unique meal service a day before your flight if you have any dietary restrictions.
Travelers in Economy Class on a long-haul overnight trip also get an amenity package comprising a sleep mask, earpiece, socks, toothpaste, a toothbrush, and lip balm. Turkish Airlines hospitality extends to all cabins, while amenity packs are often reserved for travelers in the Business Class Turkish Airlines seating assignments.
How to Choose Turkish Airlines Seats
The Turkish Airlines seat selection differs depending on the airplane. To choose your preferred seat in the Economy Class, follow the steps below:
Visit www.turkishairline.com or call +1 802 200 9500.
Input your PNR information.
Pick the Turkish Airlines seat layout 2D Model.
Pick your preferred Turkish Airlines seat.
Pay for your ticket, and you will get your preferred seat
Don't worry about paying extra if you are going for a Business Class Turkish Airline seat selection. However, you may pay more for selecting seats in Economy Class if you pick one in an exit row or with extra legroom.