Volaris — Ultra Low-Cost Airline
Concesionaria Vuela Compañía de Aviación S.A.P.I. de C.V. — as Volaris is also known — is a Mexican airline with headquarters in Mexico City. Amongst its numerous accolades, Volaris has been recognized for its reliability for domestic and international flights. As the Volaris seating chart shows, passengers traveling with Volaris can expect comfort regardless of the company's status as a low-cost airline.
The airline has won the ESR (Social Corporate Responsibility) award year since 2010. Due to its prompt and successful implementation of COVID-19 biosecurity policies on its flights, Volaris was awarded the Safe Travel Seal and Tourism Safety Bell in 2020. This award made it the first Mexican airline to obtain either of these prestigious awards.
Regardless of which position passengers sit on the Volaris seating chart, they will need to adjust expectations, as meals and beverages are not provided for free. A significant source of income for the airline is selling food, pillows, blankets, and other items with the Volaris logo to passengers. Passengers of the Volaris Airline get a monthly magazine titled "V de Volaris."
Before 2019, Volaris Airlines offered in-flight entertainment (IFE) on most of its planes. For frequent airline travelers, Volaris has a loyalty program called VClub. Members may save money on airfare, checked bags, and shipping. Passengers may purchase memberships either monthly or yearly.
Types of Seats on Volaris Seat Map
When you board any Volaris aircraft, you can rest assured of a pleasant flight experience. There are four types of seats, each providing varying comfort levels. According to the Volaris airplane seating chart, these seats are:
The Premium or Volaris First Class seats are in the first row of any Volaris aircraft. It is the most comfortable seat compartment in Volaris planes. Booking a seat in this cabin will require a little more charge than in other cabins.
Like the Premium seats, the More Space seats provide more leg space for passengers. The in-flight services of this Volaris Airline cabin are not as premium as you may want; however, this is understandable since it is a low-cost airline.
According to the Volaris Airline seating chart, the First-off seats of the Volaris Airline are in the second and fifth rows. The seats in this cabin are a bit undesirable compared to the Premium and More Space cabins. That is because they can feel cramped, mainly when occupied by taller passengers.
This cabin holds standard seats you would find in any plane today. They have reduced width but are acceptable for short-distance travel, and you can go through the Volaris seats map to choose the best seat. Travelers can reserve a preferred seat and avoid the middle one.
How to Choose Volaris Plane Seats
If you want to fly comfortably, check your Volaris plane seating chart before choosing a seat. In addition, you may book a desired seat using either an online or offline approach.
How to Make a Seat Reservation Online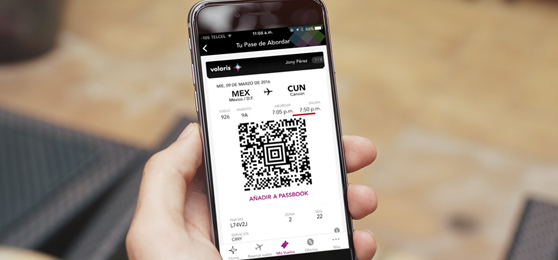 Here are the steps to booking a flight on Volaris online.
Visit the airline's site with your computer or mobile browser.
To proceed, select "Check-in" from the menu.
Please fill out the required fields with your last name and the flight reservation number.
When you click "Next," a Volaris plane seating chart will appear.
Pick a spot that's conducive to your needs and preferences.
If you want to reserve specific seats after seeing the prices, you may do so by providing
your payment information.
You will receive an email confirmation of your reservation.
How to Make a Seat Over a Phone Call
Booking your preferred seat from the Volaris plane seat map can be done over the phone. You can start the seat selection procedure and reserve a convenient aisle or window seat. The airline's website has a "Contact Us" section where you can call the number on the website.
Below are the measures you may take to book a flight on Volaris without access to the internet.
If you are calling from inside Mexico City or the Metropolitan Area, dial 1102-8000; when calling from outside of Mexico, dial (free) 01-800-122-8000.
Second, pay close attention to the instructions provided by the automated IVR menu.
After that, all you have to do is follow the prompts on the IVR menu and hit the appropriate button to converse with a professional.
The next step is to provide the location of your intended vacation or travel.
You must now choose the seat you would want to occupy.
The last step in the Volaris seating selection process is to purchase the ticket.
You can choose your seats if you purchase your Volaris tickets from the official site or a verified reseller. You can choose from the Premium seats Volaris or any cabin depending on your want.
Additional fees may come from selecting a preferred seat. For instance, if the first-class tickets on Volaris flights cost between $30 and $60, you may have to pay a little extra when picking a seat.
If you forget to make a reservation in advance, you may still get regular Volaris Airplane seats at no additional cost. However, you may get a seat with no leg space or a slightly inconvenient seat since the crew will have to assign any available seat. Seat selection fees may also vary by fare type and destination.
If you intend to travel with Volaris Airline, checking the Volaris Airlines seating chart and booking your flight online through the app is advisable. Compared to third-party ticket sellers, ticket fare on the website is relatively cheap. Also, the Airline regularly offers promo sales of tickets.