American Airlines Seating Chart
American Airlines: General Information

Few airlines are as globally prominent as American Airlines, partly because of how long it has been around and its sheer size. The American Airlines (AA) people know today was created when 82 airlines united in 1930, just four years after AA had its maiden flight. Fast-forward to 2013, the company merged with US Airways to become the biggest airline in the United States, serving a global audience in over 50 countries through 6,700 daily flights.
American Airlines' popularity also stems from how well its facilities are and the excellent way the airline is run. Even though it has ten airports in different parts of the US, they still operate at the top level and allow passengers to see the airports' details with IATA and ICAO codes. Potential passengers can access an American Airlines seating chart to help them choose the best seats before booking.
With the airline using reliable aircraft like Boeing 777s and Airbus A330s, these American Airlines seating charts are priceless for passengers who don't know the difference between the planes. They ensure those passengers know what to expect from each plane's layout. And by choosing a suitable one, the passengers can touch down at any of the company's 350 travel destinations without negative experiences.
American Airlines Seat Map: Overview
Main Cabin American Airlines seat map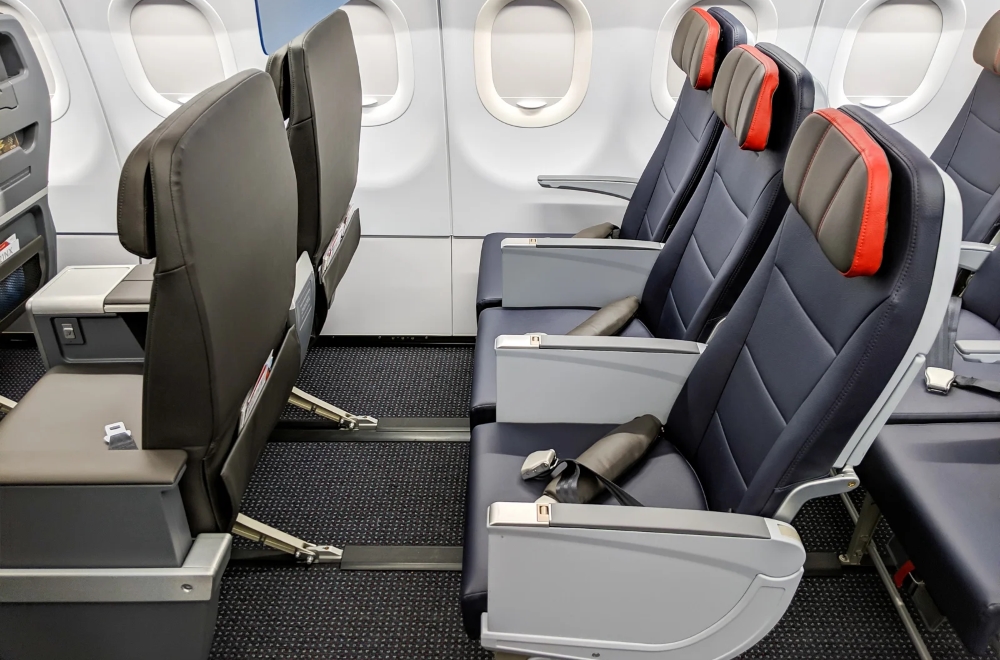 Passengers traveling with American Airways can expect planes with different seating configurations. Some planes in its fleet have Main Cabin Extra and Elite seats, while those plying long-distance routes have seats like Flagship First, where passengers can lie flat.
But most passengers will usually choose between First Class and Economy seats on domestic flights. The different options ensure every passenger finds the perfect aircraft for their needs and financial capacity.
American Airlines Preferred seats
The American Airlines seat map shows some green seats for most aircraft in the company's fleet. The color indicates that those seats have advantages like wider widths, distance from lavatories and galleys, and extra storage space. Seats closer to the front of the plane on the AA seat map are likely to be preferred according to the airline.
But whether a passenger agrees with that assertion is subjective. For example, some exit rows have extra legroom but don't recline, and if a passenger prefers the latter feature, choosing seats in those rows won't be the best decision. So, before traveling, they should check the American Airlines seating map and read the details about the seats before deciding which one to reserve.
Preferred seat prices depend on the plane, route, and position in the cabin — aisle, middle, or window seat. The passenger's registration status with the airlines also plays a role. These seats are only open to passengers from companies with AA contracts and members of the Executive Platinum, Platinum Pro, Platinum, and AAdvantage Gold clubs.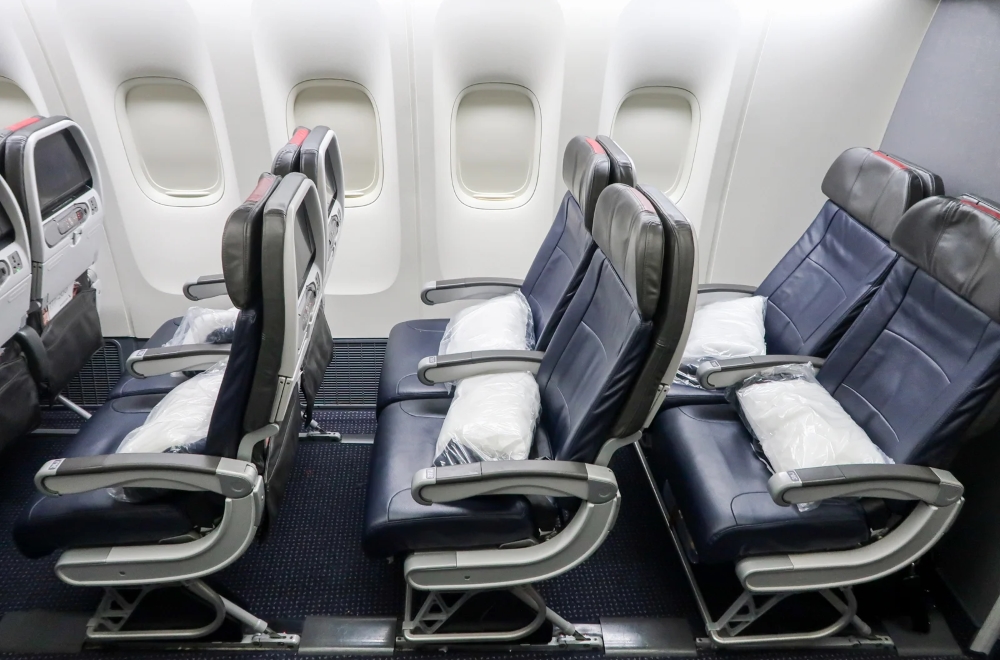 American Airlines First Class seats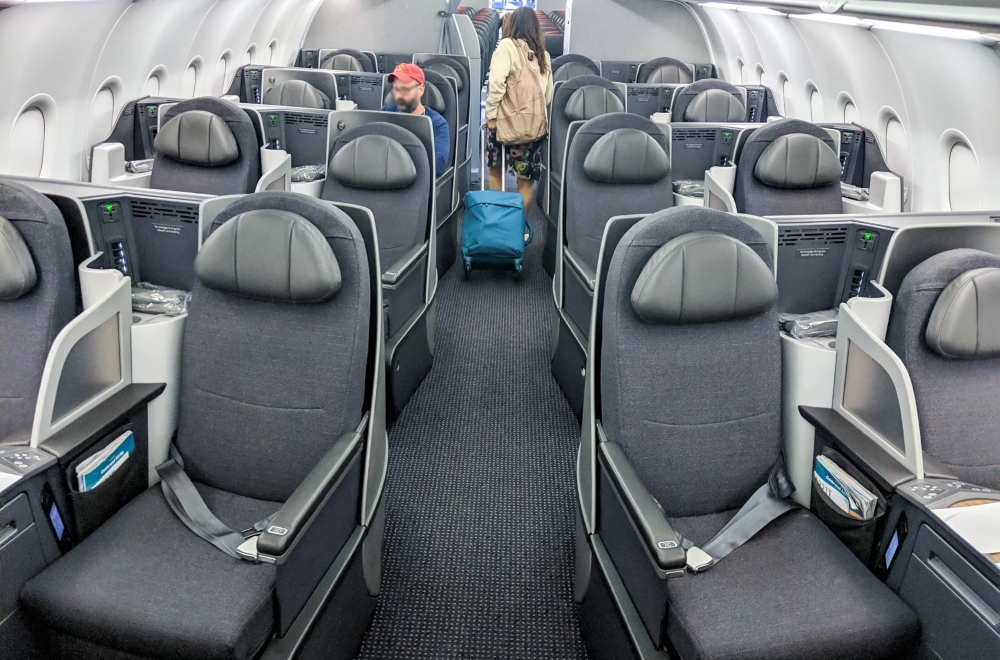 When traveling within the US, passengers can choose American Airlines seats in the First Class cabin. This cabin contains 50 seats, the same style as the American Airlines Business Class seats found in the company's planes that fly to and from the US. The seats have more width, are more comfortable, and have more legroom.
The passengers occupying the First Class seats American Airlines provides also get priority privileges during check-in, boarding, and landing. They also get premium dining, free in-flight entertainment, and WiFi if they want to pay for it.
American Airlines Economy seats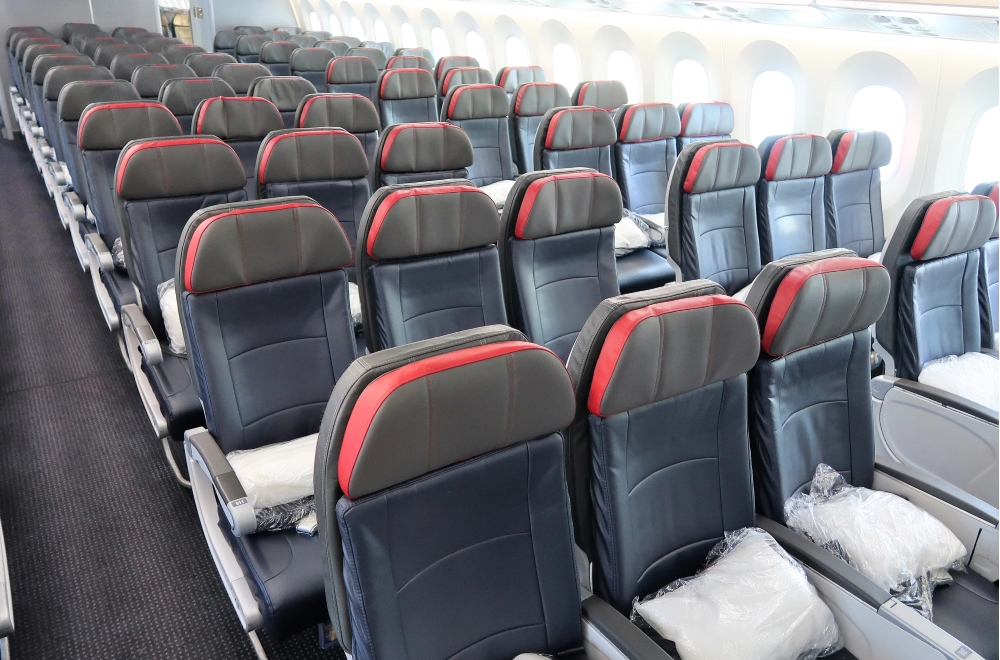 The American Airlines plane seating chart also gives passengers an idea of the standard seating arrangement. Most passengers will be in this cabin, except those who are members of the elite groups or willing to pay extra.
These seats don't have any perks and are often located towards the back of the plane. When planning for their American Airlines seat assignment, passengers in the Economy cabin can still expect comfortable seats and complimentary snacks.