Sun Country Seating Overview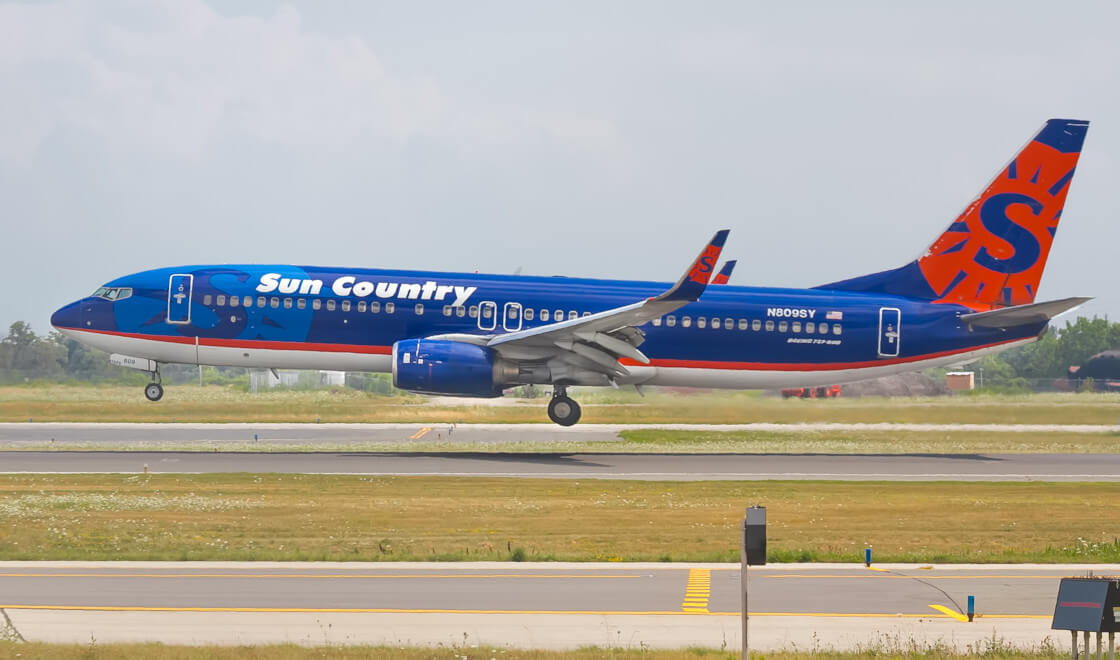 Sun Country Airlines is a low-budget airline known for offering vacation packages for flights across the United States, the Caribbean, Central America, and Mexico. As the Sun Country seat map shows, passengers can stream movies, television programs, video games, and musical performances due to the in-flight entertainment system.
You don't need to be concerned about your electronic devices running out of battery life. Sun Country planes seating has USB charging connections and AC power outlets.
Sun Country Airlines offers in-flight entertainment via personal electronic devices. Passengers of the airline can connect to the AirFi network on the flight.
However, this service is solely for entertainment and not internet access. So you can sit back and enjoy the latest events, documentaries, movies, and magazines.
Sun country seats feature complimentary beverages, including water, coffee, tea, juices, and sodas. Passengers will have to pay a certain amount for alcoholic drinks, snacks, and snack boxes. You can go through the menu in the seat pocket to know the consumables available for purchase and free of charge.
Online check-in is available through the Sun Country website. The online check-in window begins twenty-four hours before the planned departure time and concludes sixty minutes before the scheduled departure time.
Check-in at the airport begins two hours before departure and ends forty-five minutes before the scheduled departure time.
This Sun Country best seats review provides insight into the seating options available on Sun Country Airlines. Also, if you wonder, "does Sun Country block middle seats?" — the flight has stopped blocking the middle seats.
Sun Country Airlines Seating Chart Information
Though Sun Country Airlines does not offer a premium cabin, the quality of its seats is fantastic compared to other budget airlines. The Economy Sun Country plane seats had USB charging connections and power outlets.
Comparing the Sun Country Airline seats to major airlines, it falls short in leg space. However, its 30 inches leg space offers more than you will get in Spirit and Frontier Airlines.
When booking Economy Sun Country Airlines seats, you must decide on the luggage you'll be bringing with you. Select the "all I need" under the "Under Seat" category if you will be getting a carry-on. It's essential to include any bags you'll need at this time to prevent paying extra for them later on.
You may choose the seat you want to stay in for an additional cost after selecting "Continue." In Sun Country Airlines, there are different Economy Class cabin seats you may choose from.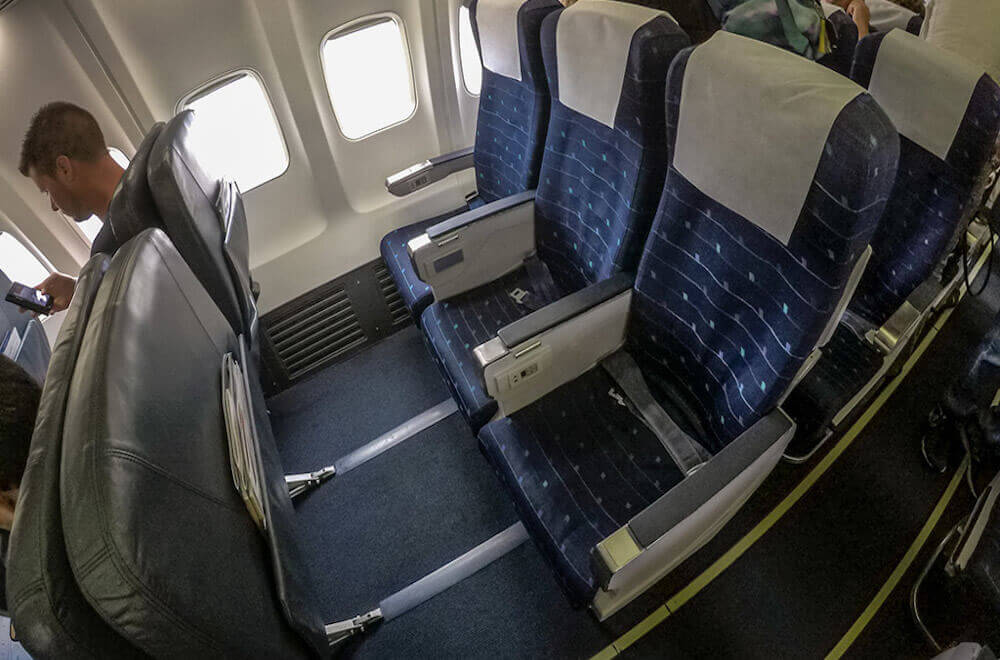 You can choose your Sun Country Preferred seats like the "Better" seats, which come with extra legroom of 2 inches. Sun Country Best seats also provide four more inches of legroom, a steeper recline, preferential boarding, and a complimentary alcoholic beverage.
From the Sun Country seating chart, the "Best" seats are the first in the airline, with the "Better" ones behind them. There are also the standard Economy cabin seats which also have AC power and portable devices for entertainment.
It is pertinent to state that there is no regulation that passengers must pay for seats. Selecting a preferred position comes with a charge; you may decide to skip the process and settle for what the airline offers.
According to the Sun Country Airline seating chart, most seats are excellent. However, avoid the last row and the first row due to their unsuitable positioning close to the lavatory.