Alaska Airlines Seat Overview
Alaska Airlines is a Seattle-based airline known for playing a significant role in the Alaska transport network, even though a large part of its operations are outside. It is impossible to count the top ten biggest American airline companies without mentioning Alaska Airlines.
The Alaska Airlines seating chart helps get the most suitable seats on an airplane. Before booking, you can identify the most appropriate seat from the map, depending on your condition or preference. For instance, women with babies could use the Alaska Airlines seat chart to identify seats with bassinets and extra legroom to ensure they have a stress-less flight.
Based on reviews from passengers, Alaska Airlines seating is impressive. The food service on board and flight experience has a 5-star rating from past customers, a testament to its excellent service.
The fleet of Alaska Airlines comprises Boeing, Airbus, Embraer, and Bombardier. The airline flies to over 100 destinations and has over 15000 staff members.
Alaska Airlines Seat Map: Best Seats
Economy Seats
The Alaska Airlines Economy Seats comprise Basic Economy and Main Economy cabins. As the Alaska Airline seating chart shows, the two Economy cabin seats are situated at the back of the plane.
Flying with the Basic Economy cabin does not require an extra charge. The food service of the airline comprises a standard menu.
Regarding baggage allowed on the airline, passengers in this cabin will not have to pay for carrying their carry-on bags and personal items. However, check-in bags may require passengers to pay a certain amount.
Though the main cabin of the Economy Seats is convenient, it is not as good as other compartments of most Alaska Airlines aircraft. It is most suitable for short flights.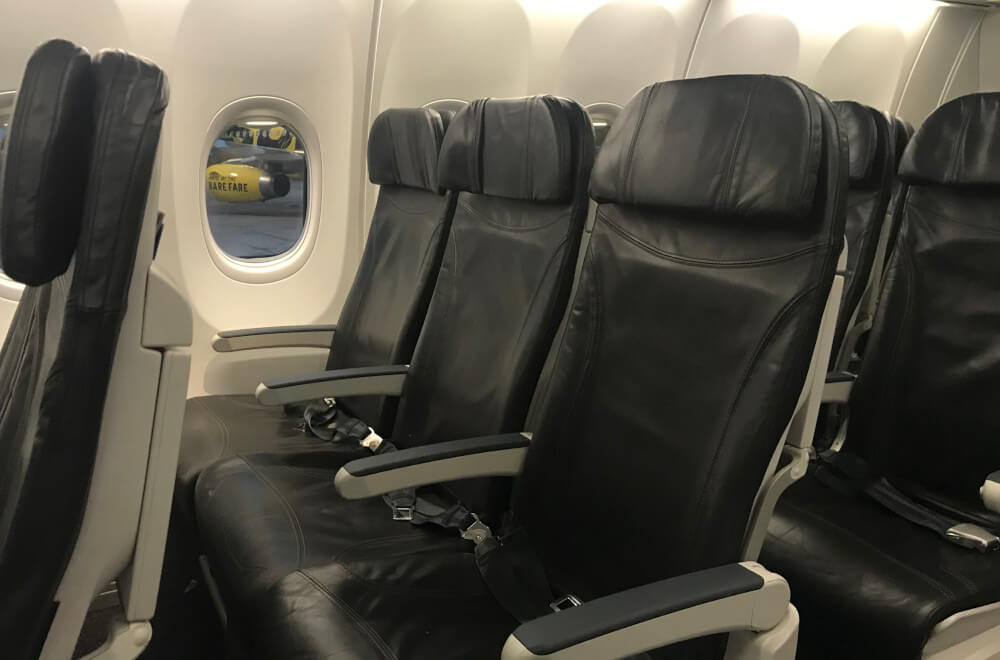 The Alaska Airlines Premium Seats offer more comfort than the Economy seats. 30 Premium Seats provide more legroom by about 4 inches, making the flight more convenient.
Depending on the cabin you are flying in, the meal differs. The food service on the Premium Seats consists of complimentary cocktails and wines. And as for entertainment, rest assured of an incredible flight experience due to the WiFi service and entertainment features.
You must reserve a Premium seat on time if you fancy their convenience. Reservations require a certain amount of money.
Like most premium seats on other Airlines, the First Class Seats Alaska Airlines come with extra legroom. Impressively, the cabin has more leg space than what is obtainable in other American domestic airlines.
Using Alaska Airlines First Class seating offers more convenience through its services to ensure passengers have an incredible flight. The Alaska Airlines First Class Seats should be your choice if you want a luxurious journey. Passengers on board the cabin get free alcoholic drinks and complimentary meals.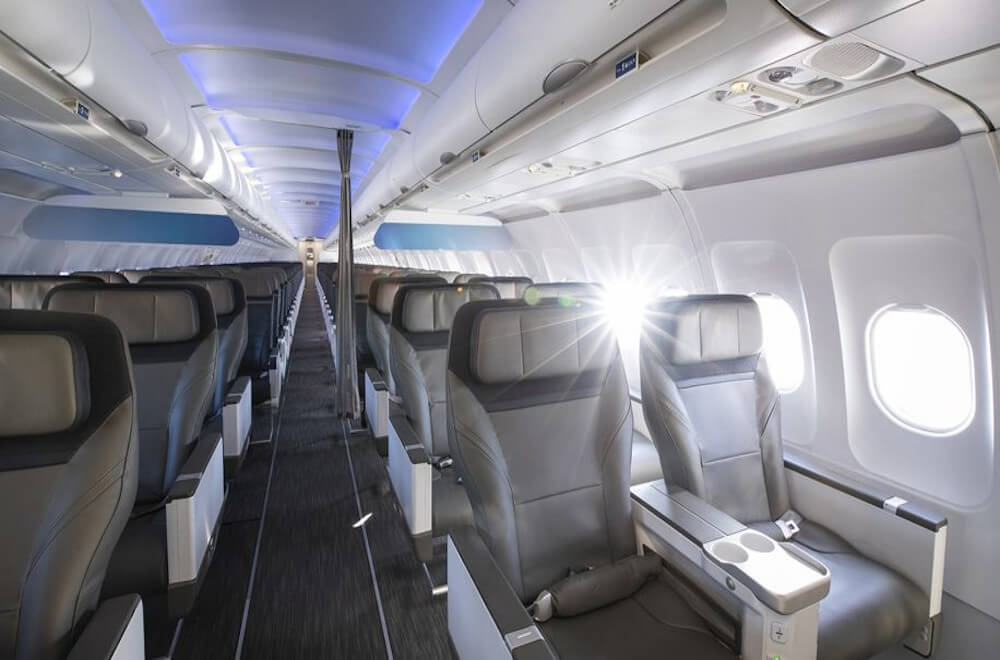 How to Choose Alaska Airlines Seats
There are numerous options available depending on the cabin you want to fly in. Since there are several good positions and slightly inconvenient seats on the aircraft, choosing a suitable one isn't an issue for most passengers. For instance, you may decide to sit close to the window; hence you will choose a window seat. Also, pregnant women may find seats with more legroom more desirable.
After Alaska Airline seating assignments, passengers may find their position undesirable. In that situation, you can select a seat you think is appropriate for you. Changing seats may require paying a certain amount in the Premium Seats, but it is free in the Economy Seats.
To choose the Alaska Airlines plane seats, follow the steps below:
With your browser, visit "www.alaskaair.com."
Click on "Check-in"
Input your "Departure City and "Reservation Option." Check for your "Mileage plan number," "e-ticket number," and "confirmation code."
Make your travel reservation.
With the Alaska Airlines seat selection option, search for and choose your preferred seat(s).
Proceed to pay for the seat if it is required.
Confirm your seat choice.
Download the boarding pass.
Does Alaska Airlines Charge for Seat Selection?
Going through the Alaska Airlines seating map, you may have a choice of the seat you wish to fly on. But you may get uncomfortable with your seat after picking it. So, Alaska Airlines allows you to change your position, though it may come with a charge.
The charge of changing seats depends on certain factors. For starters, the availability of the seat plays an important role. Depending on availability, the price for switching to a specific position may be higher than usual.
Secondly, the cabin you are flying in plays a role in the charge for a seat change. For Economy Seats, it is usually free. However, for Premium Seats, a charge applies.
To most potential passengers that ask, "is Alaska Airlines blocking middle seats?" Here is your answer. Alaska Airlines is one of the last airlines to stop the middle seat block.
Initially, it unblocked its middle seats in its Economy Seats and First compartment. Later, the Airline cleared its Premium cabin middle seats for selection. The action increased the number of passengers boarding the airline significantly.
The block of the middle seats by Airlines was a deliberate attempt to arrest the spread of the COVID-19 virus. With the ban on middle seats, the transmission rate was reduced significantly, cutting exposure to the virus by 57%, a successful approach by any standard.