Frontier Seat Map Overview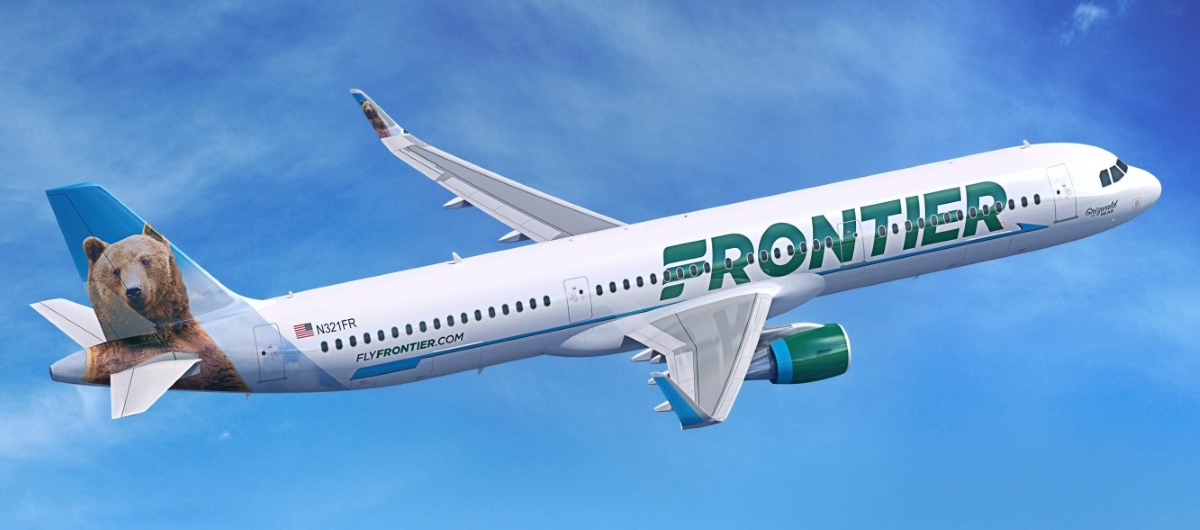 Frontier Airlines is known for its low-cost flights, which appeal to passengers. The Frontier Airlines seating chart shows seats of varying prices.
To compensate for the ultra-low cost of flying, the company attaches a little cost to selecting your seat, checking a bag, or even bringing a carry-on. On Frontier seats, you have to pay for everything, even the snacks and soft drinks that other airlines provide for free.
If you don't pay for the Frontier seat, the seat you will get will not be the one you want — you will most likely get a middle seat in the last rows.
If you are flying with Frontier, look at the Frontier seat selection and ascertain if it would be beneficial to pay the extra charge and get a good seat. When traveling with your family, paying for the Frontier Airlines seats would be wise to avoid being separated from your family.
According to the Frontier Airplane seating chart, the seat armrests have been improved to accommodate a larger tray table. These more extensive tray tables allow travelers have more space to work on laptops, lay books down, and use other personal devices during flights. Also, passengers can use the tray table to view photos, movies, or TV shows on their devices.
However, there are a few amenities that frequent fliers have grown to expect from airplane seats that are not included, as seen in any Frontier Airlines seat map. Ensure you fully charge your gadgets or carry spare batteries, as there's no AC outlet. However, passengers who want to watch entertainment on their own devices may appreciate the availability of the tray table they can use in place of a designated device holder.
Despite the improvements, the Frontier Airlines seat size still leaves something to be desired. The seats have less cushioning, which might be unsuitable for long travels. These kinds of seats, however, are pretty common among low-cost planes in the United States and elsewhere.
Frontier Seating Chart: Best Seats
Standard Seating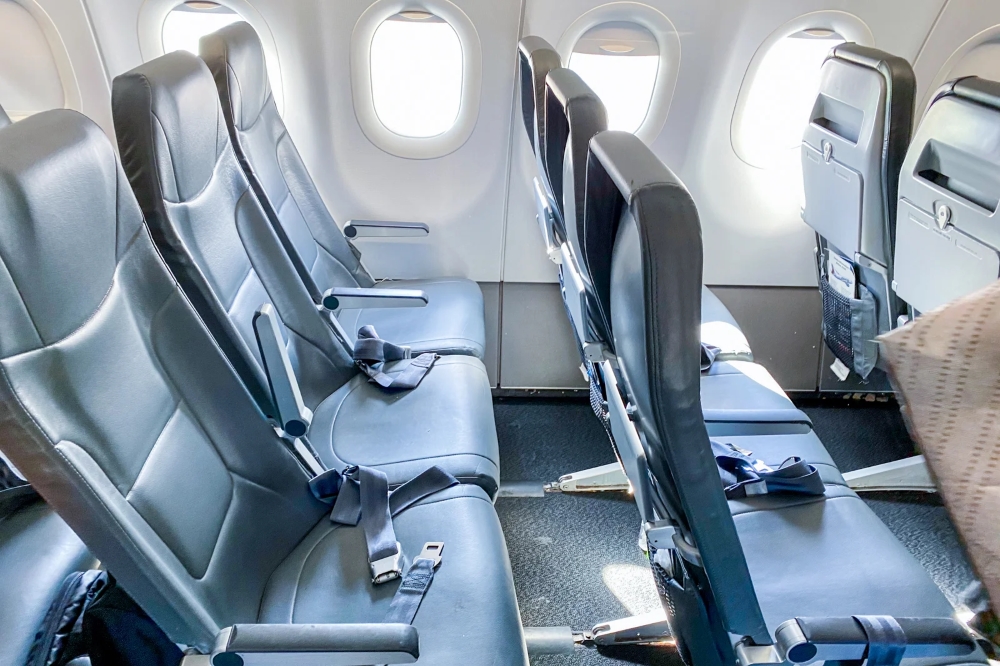 The Standard Frontier Airlines seat selection features seats that pitch 28 to 31 inches. Due to the design, they are suitable for short travels.
As the Frontier plane seating chart demonstrates, the standard seat is one of the most comfortable among its domestic and commercial flyers. The standard seating costs less than the Stretch seats and is not as fitted with comfort features as the latter.
The Frontier seats map in Stretch Seating provides five to seven inches of legroom. There is more space on the tray table and recline for these seats than Frontier's standard economy class seats. The costs of Frontier Airlines' stretch seats vary based on many things, including travel duration and booking time.
Despite the popularity of the Stretch seating in the Frontier plane seat map, the airline only offers a limited number of these seats. It sometimes leads to a scramble among passengers looking to get one of these seats. The increased recline, extra legroom, compatibility with personal electronic devices, and priority service throughout the flight are a few perks of flying the Stretch Seating.
Remember that the cost of identical seats might vary widely depending on when and where you purchase the ticket. It is advisable to double-check the specifics of each trip for an exact price since the travel costs of the Frontier plane seats vary substantially based on the distance. Whether you choose to fly with the Stretch Seating or not, you will be charged extra if you choose a seat in any cabin of a Frontier plane.