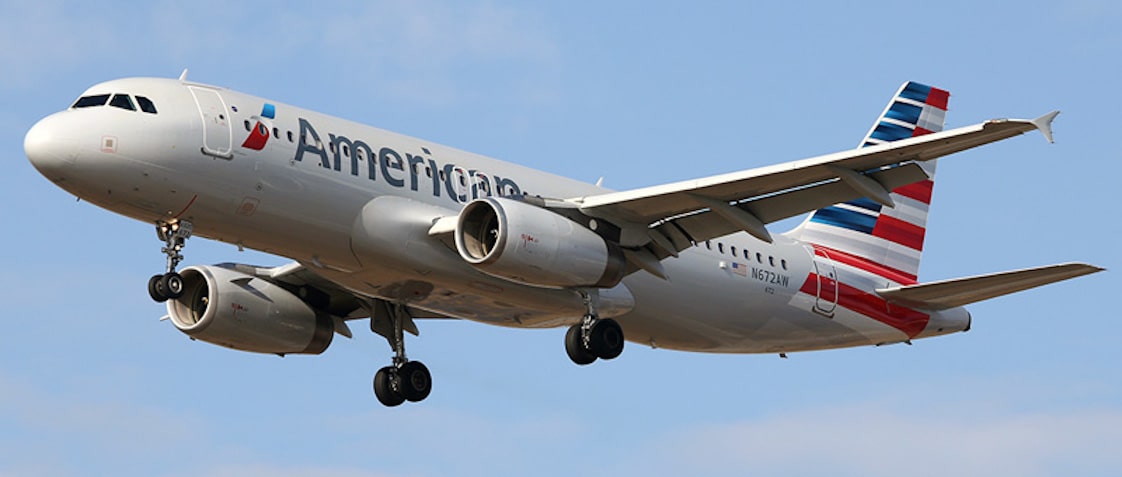 The Airbus A320 American Airlines, acquired through their merger with US Airways, are dependable narrow-body aircraft. On average, the planes have been in service for about 15 years and provide the same standard amenities as the entire domestic American fleet. Although they may not be the most luxurious aircraft, they are practical and effective.
One prominent feature of Airbus A320 seat map American Airlines is the accessibility of the WiFi service provided by GoGo. Streaming videos during your flight is possible thanks to the 2Ku satellite-based technology, which is dependable and provides excellent download speeds. However, it is typical of airplane WiFi, so there may be some lag when uploading.
The seating chart shows in-flight entertainment on America's A320 fleet is free and includes streaming up to 175 movies, numerous television shows, and music from your laptop, phone, or tablet. Apple TV+ programs, including unique shows, are presently additionally accessible.
The availability of USB and power on American Airlines Airbus A320 can fluctuate. The remaining half of American Airlines' fleet does not have USB ports or power sockets at each seat; however, approximately half of the aircraft do.
On request, only juice, canned drinks, and water are available for flights under 900 miles; no food is provided. For trips over 900 miles, travelers will get a container of water and either a pretzel or Biscoff treat as they load onto the plane. However, the Main Cabin can no longer access alcoholic beverages or food for sale.
American Airlines Airbus A320 Seat Map: Best Seats

Airbus A320 Seat Specifications
| Class | Pitch | Width | Row | Seats |
| --- | --- | --- | --- | --- |
| First | 36″ | 21″ | 1-3 | 12 |
| Main Cabin | 31-32″ | 16.5-18″ | 4-26 | 138 |
Flying in the American Airlines A320 First Class offers travelers a richer and more pleasant experience than the main cabin. With just 12 seats altogether, the cabin gives a cozy and elite environment. With standard dimensions for domestic First-class seats, each seat is designed to provide maximum comfort and space for the passenger.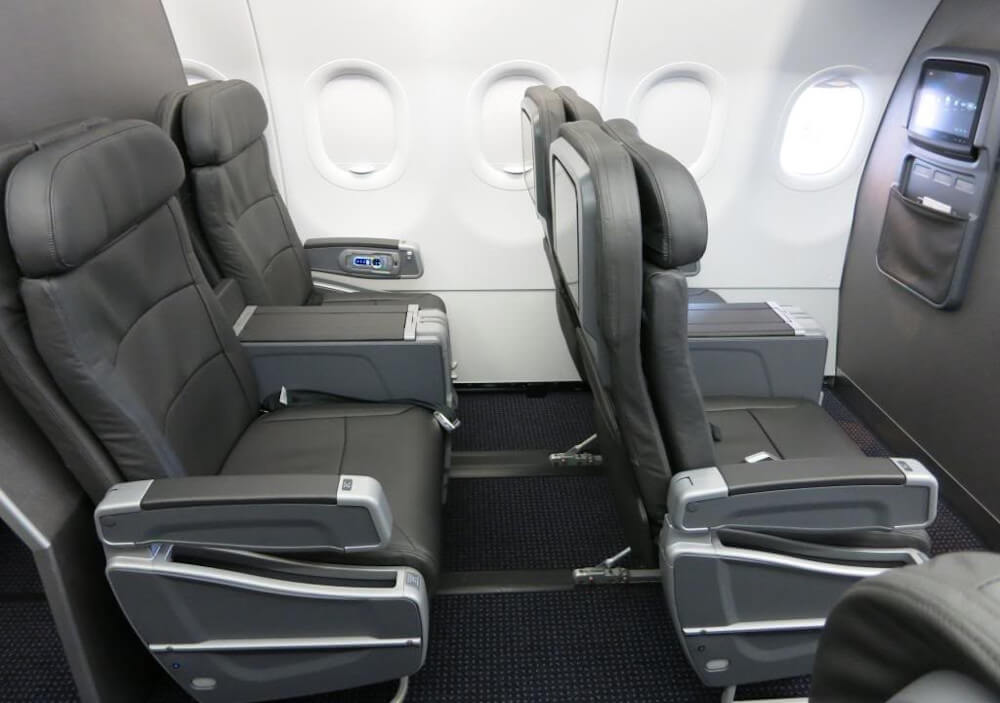 There are three rows of four First-class seats on the Airbus A320 seating American Airlines, each with a 2×2 configuration. Due to the bulkhead, seats 1ACDF are standard recliner seats with limited legroom. Even though this might not be a big deal for everyone, it might be uncomfortable for passengers who are taller or have longer legs.
Since there is no floor storage in the American Airlines Airbus A320 First Class during takeoff and landing, passengers in this row must store their belongings in the overhead space. However, the carry-on luggage space is constrained because the overhead space above this row is frequently used for emergency supplies.
The A320's Main Cabin has seats that make traveling comfortable for passengers and is set up in a 3×3 configuration. The average pitch for the industry is between 31 and 32 inches, and the width of the seats ranges from 16.5 to 18 inches. As a result, passengers can sit comfortably and have room for their belongings in this American Airlines A320 cabin arrangement.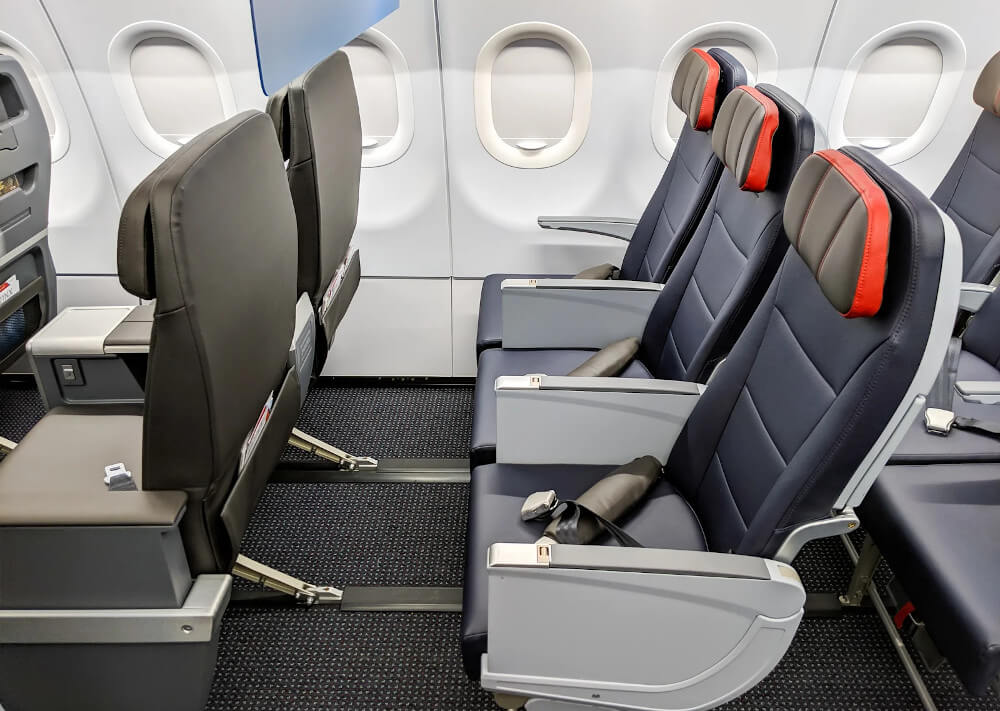 The bulkhead-facing seats 4ABCDEF provide additional legroom. However, the bulkhead may prevent complete leg stretching, which can be a minor drawback.
Due to the exit row behind seats 9ABCDEF, the seat-back reclines are limited. Due to the limited seat back reclines, the exit row remains unobstructed, and passengers in these seats can travel in safety and comfort.
Seats 10AF and 10BCDE based on American Airlines A320 seat map are situated in an Exit Row, which provides additional legroom and personal space. Because these seats only have a limited amount of recline, passengers have enough room to stretch their legs and feel more at ease during their journey. However, the absence of window-side armrests in seats 10AF and 10BCDE could be a problem.
Due to the limited recline of the seats in front, 11AF and 11BCDE provide additional legroom and personal space. Travelers in these seats of American Airbus A320 can partake in the additional room and feel happier during their trip. While seats 11BCDE do not have window-side armrests, seats 11AF do. Therefore, it may be a problem.
Seats 25CD are close to the galley and restroom, which may bother some passengers. For passengers who prefer a more tranquil setting, the proximity to these areas may result in traffic and some noises.
Seats 26ABCDEF on the A320 American Airlines Main Cabin have reduced personal space. Their occupants, according to the AA A320 seat map, may feel confined, particularly during a long flight. Still, these seats are a good choice for budget-conscious travelers willing to give up some comfort.