Airbus A321neo AA Overview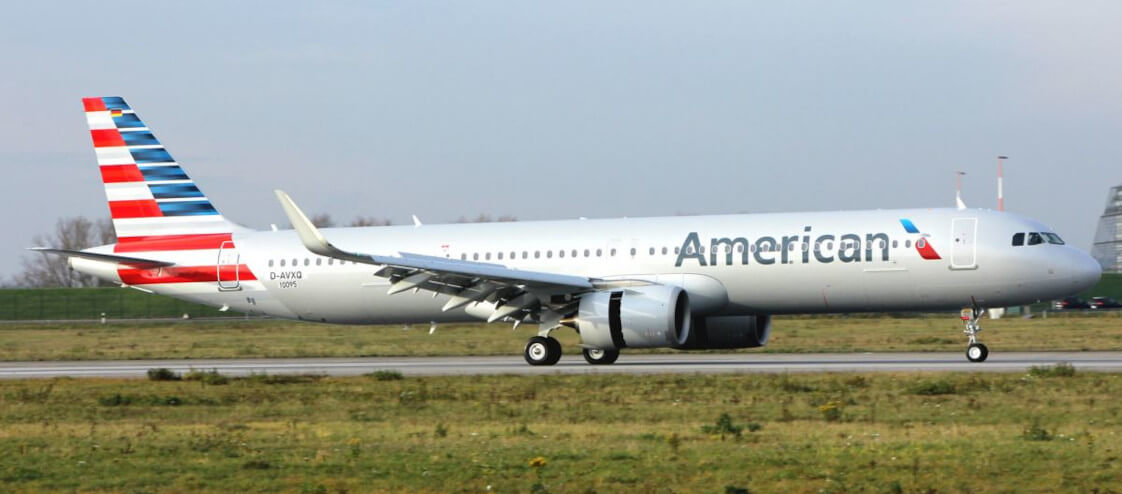 The Airbus A321neo American Airlines ACF (Airbus Cabin Flex) is a modern aircraft chosen primarily for its exceptional performance on North American routes.
The First Class section features 20 reclining seats, providing passengers with a luxurious and comfortable experience during their journey. For those in the Main Cabin, there are 47 extra seats that offer additional legroom. Additionally, the Main Cabin houses 129 standard seats to accommodate a larger number of passengers without compromising on comfort.
The cabin design of the American Airbus a321neo prioritizes practicality and convenience. Ample overhead compartments are available to stow away carry-on baggage, ensuring a clutter-free and organized environment during the flight. To cater to the tech-savvy travelers, each seat is equipped with AC power outlets and USB ports, allowing passengers to stay connected and powered throughout their journey.
One of the highlights of the travel experience on the American Airlines Airbus a321neo is the airline's impressive streaming entertainment program. Passengers can indulge in a wide array of entertainment options, including music selections to suit all tastes, the latest blockbuster movies, popular TV shows, and engaging video games. All of these options can be accessed directly on passengers' personal portable devices.
Furthermore, staying connected with loved ones, work, or the outside world is made easy with the availability of Wi-Fi service on all personal portable devices. While Wi-Fi access is provided, Internet usage does incur a fee. Travelers have the flexibility to purchase daily or monthly passes ahead of their flight, so they can plan their connectivity needs accordingly.
When it comes to dining, A321neo American provides a thoughtful range of options based on the flight's route, duration, and time of day. First Class passengers are treated to premium meals. Meanwhile, Main Cabin passengers on select U.S. transcontinental flights are offered complimentary multi-course meals, ensuring they arrive at their destination fully satisfied.
For other flights, including those within the U.S., Canada, the Caribbean, and Mexico, Main Cabin passengers have the opportunity to choose from a selection of sandwiches, wraps, and snack boxes available for purchase.
Throughout the journey, non-alcoholic beverages are provided complimentary on all flights. In the First Class and Main Cabin Extra sections, passengers are also offered complimentary beer, wine, and a variety of spirits. On certain long-haul international flights of the American Airlines A321neo, alcoholic beverages are provided for free in the Standard Main Cabin as well, but on other flights, passengers can choose to purchase them separately if they wish.
American Airlines Airbus A321 Neo Seat Map

Seating details
| Class | Pitch | Width | Row | Seats |
| --- | --- | --- | --- | --- |
| First | 37″ | 21″ | 1-5 | 20 |
| Main Cabin Extra | 33-38″ | 17-18″ | 8-11, 17-21, 27-27 | 47 |
| Main Cabin | 30″ | 17-18″ | 12-16, 18-26, 28-37 | 129 |
Seat map key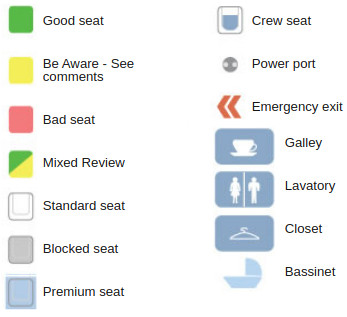 First
The American Airlines A321neo First Class seating on the aircraft provides an impressive pitch of 37 inches. Furthermore, the seats are 21 inches wide, ensuring a spacious and luxurious experience for those fortunate enough to be in this premium section of the plane. The First Class section features a comfortable 2-2 seating pattern, providing a more intimate and exclusive atmosphere for passengers to enjoy during their journey.
The AA A321neo First Class features standard recliner-style seats for all passengers, but the first row has some issues. The seats in 1ACDF are also standard recliner-style but are positioned at the bulkhead. During takeoff and landing, passengers cannot utilize floor storage for personal belongings due to safety regulations. It's worth noting that the proximity of the galley and lavatory in front of these seats might cause some inconvenience or disturbance.
Main Cabin Extra
Both Main Cabin Extra and Main Cabin on the American A321neo occupy the same cabin space, without a clear separation between the seats. In some cases, Main Cabin Extra seats may be adjacent to Main Cabin ones.
In the Main Cabin Extra section of the American Airlines 32Q, passengers are treated to a range of pitch options, varying from 33 to 38 inches. This provides a flexible selection of legroom to accommodate different comfort preferences. The width of the seats in this section ranges from 17 to 18 inches. The seating arrangement in Main Cabin Extra follows a 3-3 pattern offering an efficient layout that allows for a smooth boarding and disembarking process.
Rows 8, 9, 10, 11, 17 and seats 18DEF, 19DEF, 20DEF, and 21DEF particularly are designated as Main Cabin Extra, offering passengers an enhanced seating experience with additional legroom.
Seats 8ABCDEF are standard Economy Class ones on the A321 neo American aircraft but are uniquely situated near a modified hanging cabin separator or bulkhead. These seats offer additional legroom and are available for selection at an extra cost. However, due to the tray tables being installed in fixed armrests, the width of these seats is slightly reduced compared to others in the Main Cabin.
The entire 17th row on the A321neo American Airlines stands out as one of the best choices for passengers, as it offers generous legroom with a pitch of 38 inches. This extra space can be selected for an additional fee, providing travelers with a more comfortable and enjoyable flight experience.
Main Cabin
In the Main Cabin section of the AA Airbus A321neo, passengers can expect a pitch of 30 inches, providing a standard amount of legroom. The seat width ranges from 17 to 18 inches. The seating chart in this section is typically in a 3-3 layout, meaning there are three seats on each side of the aisle.
The majority of Economy class seats are great basic options, providing travellers with a pleasant flying experience. However, there are a few exceptions to consider.
Seats in the 16th row do not recline due to the presence of the exit row behind them.
Additionally, seats 25ABCD and 26DEF are situated close to the lavatory area, and they have the exit row located behind them. While these seats may offer convenience in terms of proximity to lavatories, some passengers may prefer to choose other seats to avoid the potential disturbances caused by passengers using the lavatories or the exit area during the flight.
Seat 28A is considered the best choice in this AA A321neo cabin due to its unique advantage of having no seat in front of it, creating extra legroom and a spacious feel. Passengers seated in this position enjoy double the free space compared to other seats. However, there are some trade-offs to be aware of.
The armrest has a built-in entertainment system consisting of a tray table and a screen, which reduces the seat width slightly. Furthermore, like other seats in the cabin, during takeoff and landing, passengers will not have access to floor storage for safety reasons. Passengers should plan accordingly and store their personal items in the overhead compartments during these phases of the flight.
Seats 36CD on the AA Airbus A321 neo are situated in close proximity to the toilets, which may cause some inconvenience due to potential increased foot traffic and noise in that area.
Furthermore, seats 37ABCDEF are also close to them as well, as they are located in the last row of the plane. Unfortunately, being the last row on the American Airlines A321neo seat map, these seats do not recline because of the wall behind them. Passengers seated in these seats may also experience discomfort if the person in front of them decides to recline their seats, further limiting their personal space.