American Airlines Airbus A330 300 Overview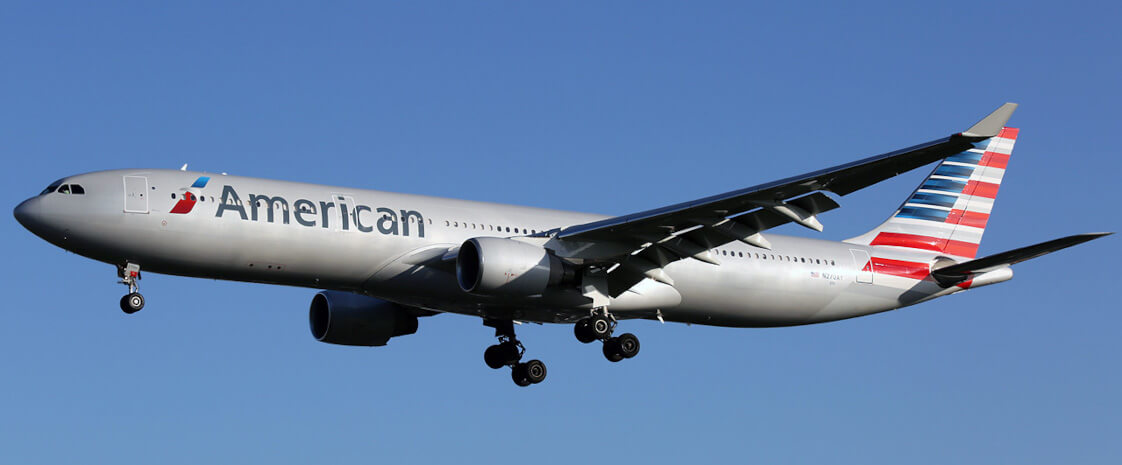 The Airbus A330 300 American Airlines boasts a capacious configuration designed to cater to the comfort and preferences of various travelers. This aircraft, with a total seating capacity of 291 passengers, combines both luxury and practicality across its different seating classes.
For those seeking the pinnacle of in-flight opulence, the Business Class section offers a truly remarkable experience. The seats, thoughtfully laid out in a 1-2-1 arrangement, not only provide ample privacy but also encourage interactions for passengers seated in the middle, facing each other. With a lie-flat capability, the Business Class seats ensure a restful journey, allowing travelers to arrive at their destination feeling refreshed and invigorated. These seats also feature a generous width of 20.5 inches, providing a comfortable space for relaxation and work.
Travelers opting for the Main Cabin Extra section of the American Airbus A330-300 will appreciate the convenience and ease. The bulkhead seating arrangement not only offers more legroom but also makes for a smoother embarkation and disembarkation process. With 16 seats available in this category, passengers can enjoy an enhanced flying experience without committing to a full Business Class fare. The seats' width measures 17.8 inches, ensuring a comfortable journey for passengers looking to strike a balance between affordability and comfort.
The Economy Class on the American Airlines Airbus A330 300 has been thoughtfully designed to accommodate the diverse needs of passengers on long-haul flights. With a pitch range of 31 to 33 inches, passengers have ample legroom, enhancing their overall comfort during extended periods of travel. The 2-4-2 seating arrangement maximizes both space and accessibility, allowing passengers to easily move around the cabin. The seat width varies between 16.3 and 17.8 inches, offering a comfortable seating space even for those in the middle seats.
Airbus A330 300 American Airlines Seating Map

American Airlines Airbus A330 300 Seat Specifications
| Class | Pitch | Width | Seats |
| --- | --- | --- | --- |
| Business Class | lie-flat | 20.5″ | 28 |
| Main Cabin Extra | bulkhead | 17.8″ | 16 |
| Economy Class | 31-33″ | 16.3-17.8″ | 247 |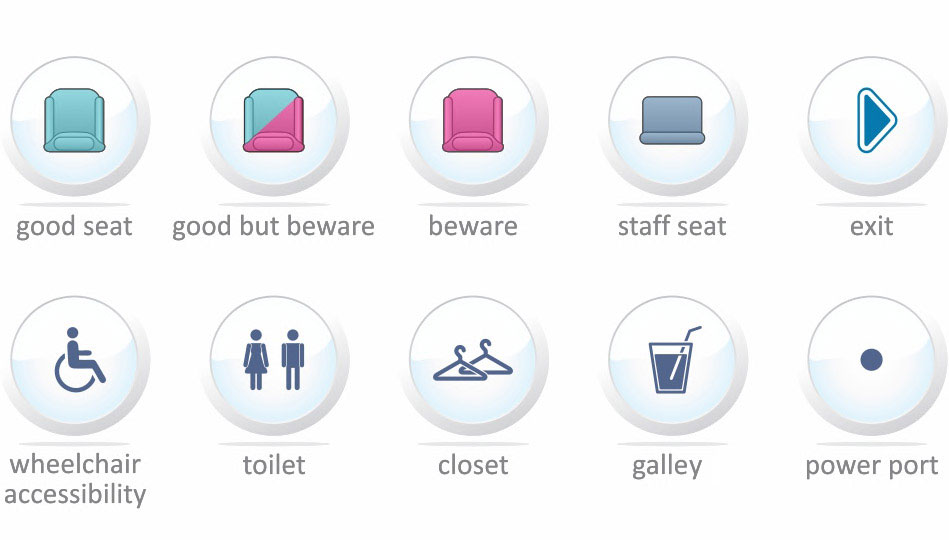 Business
While the American Airlines A330-300 Business Class offers an array of excellent seating options, a few minor limitations do exist within this premium section.
For instance, seats 1AH come with the convenience of being at the front of the cabin, but they are located in close proximity to closets. While this might not pose a significant issue, passengers in these seats might experience slightly reduced legroom due to the nearby storage spaces.
Seats 1CF, on the other hand, have the unique advantage of additional legroom as there are no seats directly in front of them. However, this advantage is accompanied by a trade-off. These seats are located further down the cabin, which means they are closer to the galley and lavatory area. While this proximity could lead to a minor increase in foot traffic, noise, or light from that area, the extra legroom might make this a worthwhile choice for some passengers. Additionally, the presence of exit doors in this area could potentially lead to slightly less under-seat storage space due to the door mechanisms.
Lastly, the rearmost seats in the American Airlines Airbus A330-300 Business Class section, specifically seats 7ACFH, are placed near lavatories and restrooms. While this location could be convenient in terms of quick access to facilities, passengers in these seats should be prepared for potential higher foot traffic in this area, which might lead to some disturbance during the flight.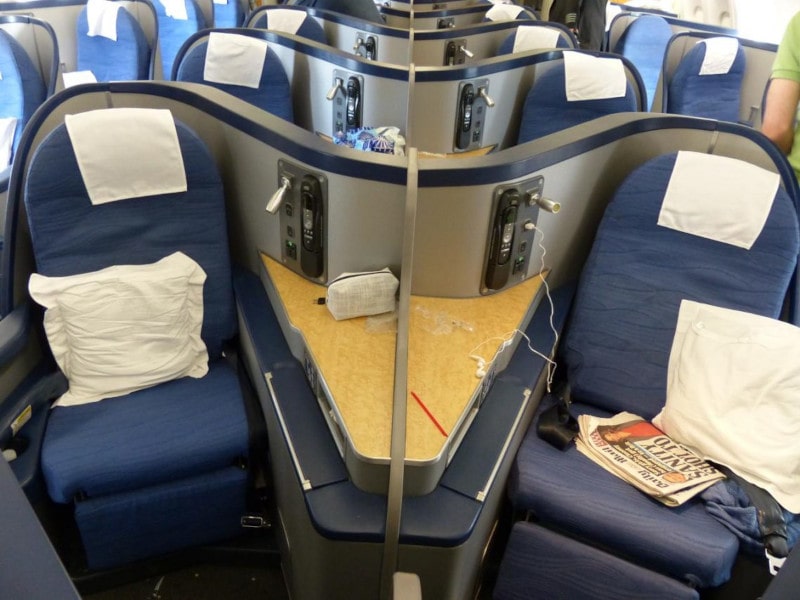 Economy
Starting with the first section of the Economy cabin on the American Airlines Airbus a330-300 seat map, seats 8ABCDEFGH offer a mixed experience. Seats 8AD and 8GH provide a sense of privacy since they are located at the front of the section, but they are accompanied by closets that might slightly limit legroom. On the other hand, seats 8CDEF offer extra legroom due to their proximity to a lavatory. While the additional space is a plus, passengers should be mindful of the possibility of increased foot traffic in this area.
Continuing to the last row of the first section, seats 24ABCDEFGH, passengers might find themselves in less desirable positions. These seats are located near a restroom area with several toilets, which can lead to increased noise and potential discomfort due to limited reclining.
Transitioning to the second section of the Economy cabin on the Airbus Industrie A330-300 American Airlines, the 25th row emerges as a favorable option. These seats benefit from being positioned in front of an exit row, providing ample legroom. Additionally, the distance from the restrooms reduces the likelihood of disturbances, contributing to a more pleasant travel experience.
Seats 36CF present another positive choice. These seats offer comfort and convenience, but it's worth noting that their location might make them susceptible to occasional contact with passing passengers.
However, the last two rows of the Airbus A330 300 American Airlines, the 40th and 41st rows, present some drawbacks. Seats 40ABGH are situated near restrooms, which can lead to increased foot traffic and potential disturbances. Similarly, seats 41CDF have a lavatory located behind them, which might lead to less desirable conditions for passengers seeking a restful journey.
Furthermore, the tail of the aircraft is designated for lavatories, potentially impacting passengers seated in the vicinity. This area might experience higher levels of passenger activity and foot traffic, which could potentially be disruptive.