American Airlines 757 Overview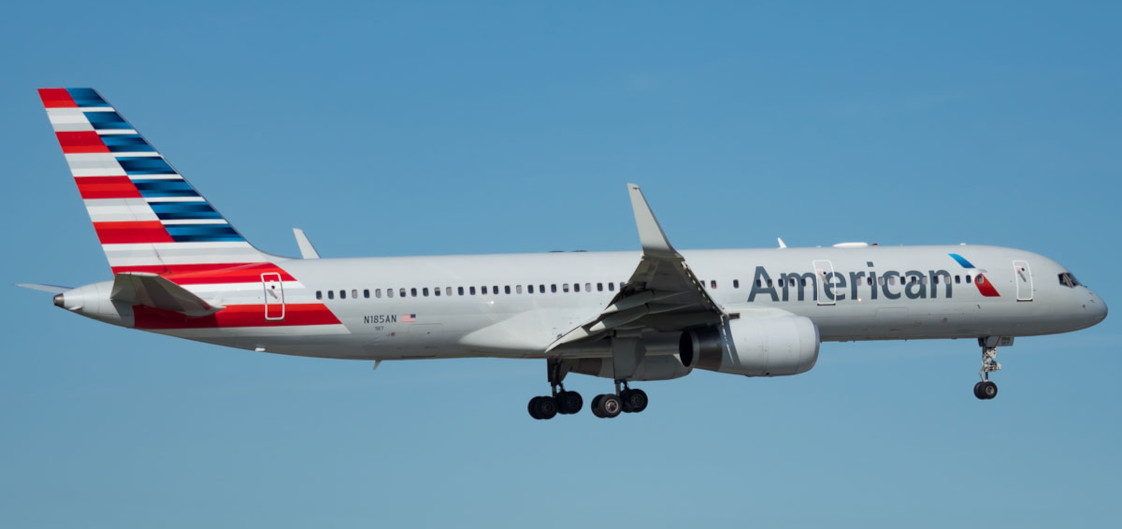 American Airlines operates a sizable fleet of 683 planes, out of which 143 are Boeing 757s. These aircraft are known for their impressive cruising speed of 530 miles per hour and can soar through the skies at an altitude of 35,000 feet. The Boeing 757 American Airline planes feature a versatile seating capacity, accommodating between 180 and 188 passengers in a two-class configuration.
With their exceptional capabilities, these aircraft are well-suited for a variety of routes, including medium and long-range domestic flights, as well as international destinations such as Hawaii and Ireland. Whether passengers are embarking on a short hop across the country or voyaging across the ocean, the plane ensures a comfortable and efficient travel experience.
The Boeing 757 200 American Airlines features a 3-class configuration, accommodating passengers in Business Class, Main Cabin Extra, and Main Cabin sections.
In Business Class, passengers can indulge in luxury and comfort with 16 premium seats. This section offers an elevated travel experience, providing travelers with ample legroom, reclining seats, and personalized service.
For those seeking additional comfort and amenities, the Main Cabin Extra offers 52 spacious seats. This section is designed to provide passengers with extra legroom and enhanced services, making their journey even more enjoyable.
The majority of the American Airline Boeing 757 seating is found in the Main Cabin, which can accommodate up to 108 passengers. This section provides a comfortable and efficient travel option, making it suitable for both short-haul and long-haul flights.
The AA 757 is renowned for its reliability, safety features, and fuel efficiency, making it a preferred choice for airlines operating diverse and demanding routes. With its impressive range and passenger capacity, this aircraft continues to play a significant role in American Airlines' fleet, catering to a wide range of travel needs and destinations worldwide.
Boeing B757 200 Seat Specifications
| Class | Pitch | Width | Row | Seats |
| --- | --- | --- | --- | --- |
| Business Class | lie-flat | 19″ | 1-4 | 16 |
| Main Cabin Extra | 36″, bulkhead, exit rows | 16.6″ | 9-18 | 52 |
| Main Cabin | 31-32″ | 16.6″ | 19-36 | 108 |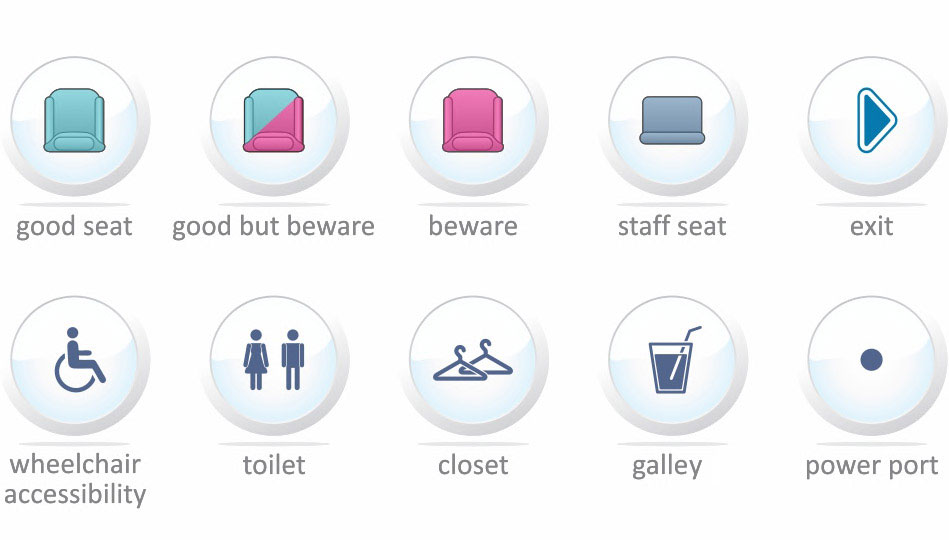 Business Class
In the Business Class of the American 757, passengers enjoy lie-flat seats with a width of 19 inches, ensuring ultimate comfort during long-haul flights.
The Business Class cabin is thoughtfully designed to provide a premium travel experience. It consists of four rows arranged in a 2-2 seating pattern, ensuring a sense of exclusivity and personalized service for each passenger.
Seats 1AB are particularly sought after due to the added convenience of having a closet located right in front of them. This feature allows travelers to stow their belongings securely and access them easily throughout the flight. On the other hand, seats 1EF are strategically positioned near a galley on the American Airlines 757 200 seating plan, which offers a variety of in-flight refreshments and snacks. Passengers seated in these spots can enjoy timely and efficient service without having to travel far from their seats.
While the majority of Business Class seats have no drawbacks, it's worth noting that passengers in seats 4AB should be aware that there is a restroom located directly behind them. While this proximity can be convenient for quick access to facilities, some travelers may prefer to choose alternative seats if they seek a quieter and more secluded experience.
Main Cabin Extra
Main Cabin Extra on the American Airlines Boeing 757 offers a comfortable experience with a 36″ pitch and 16.6″ width in a 3-3 seating configuration, including desirable bulkhead and exit row seats.
In the Main Cabin Extra of the American Airline 757 seating chart, seats 9BCDE provide the added benefit of extra legroom as they are located near the end of the Business Class section in front of them. This configuration allows passengers to stretch out and enjoy a more spacious seating area for a comfortable journey.
However, it's important to note that seats 9BCDE also have an exit door positioned behind them. While this location offers the advantage of extra legroom, some passengers may prefer to consider alternative seats if they desire a quieter seating arrangement or wish to avoid proximity to the exit door during the flight.
Furthermore, seats 9BC, on the American Airline 757 seating, face a restroom, which may be a consideration for travelers who prefer a more private and secluded seating option.
On the Boeing 757, there are standout seating options that offer unique advantages. Seats 10AF, for instance, stand out as prime choices because they lack a seat directly in front of them. This absence provides passengers with a remarkable sense of space and freedom, enhancing their comfort and overall flying experience.
Similarly, seats 18 ABCDEF hold their own appeal, thanks to their strategic positioning near exit doors on both sides. This arrangement on the Boeing 757 American Airlines seating grants these seats an exceptional amount of room, making the journey more comfortable for those who value extra legroom and a more open environment during their flight.
The 16th row, in its entirety, presents certain drawbacks due to its positioning behind an exit row. This configuration might result in limited reclining for the seats in this row.
Seats 17ABCDEE, adjacent to two exit rows—one in front and one behind—offer a spacious environment, but this arrangement can influence their recline functionality. Additionally, passengers in these American Airlines 757 seats might experience cooler temperatures due to their proximity to the exits.
Conversely, seats 18ABCDEF, positioned at the forefront of this section, benefit from having an exit row in front of them, providing enhanced legroom and space.
However, the 36th row, serving as the last row on the American Airlines Boeing 757 seating chart, is notably considered the least favorable on the aircraft. Passengers seated here may face restricted reclining, as well as the inconvenience of having restrooms situated behind their seats. Moreover, this row is adjacent to a significant galley area, which can result in increased noise and activity.