Embraer RJ145 American Overview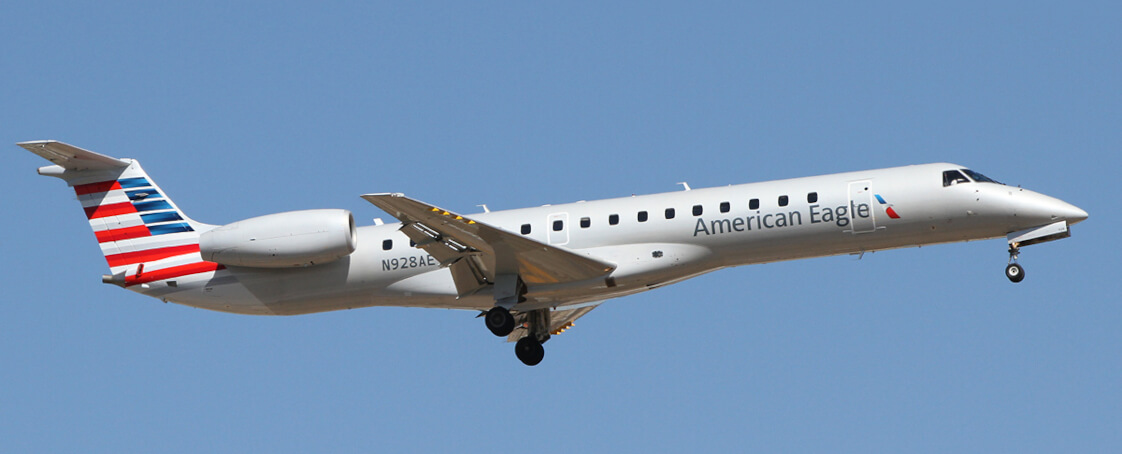 The Embraer RJ145 American Airlines is a preferred choice for short-haul domestic flights, providing passengers with a comfortable and spacious cabin layout. With a 1-2 seating arrangement, passengers can relish the extra personal space, making their journey more enjoyable.
However, it's essential to note that onboard storage options are somewhat limited. The aircraft offers overhead storage compartments on the right-hand side, which may not accommodate standard rollaboard suitcases. Passengers with larger carry-on items may need to check them at the aircraft door for stowage in the cargo hold.
Additionally, passengers should be aware that occasional seat changes might be necessary for weight and balance considerations, ensuring the safety and stability of the aircraft during flight. Due to the curvature of the fuselage, there is limited under-seat storage at all window seats.
In terms of in-flight refreshments, the American Airlines ER4 provides complimentary light snacks, which typically include options like pretzels and cookies. Non-alcoholic beverages are also complimentary, allowing passengers to quench their thirst with a variety of soft drinks and juices.
For those seeking alcoholic beverages, American Airlines offers a selection of beer, wine, and various spirits available for purchase in the Main Cabin. This allows passengers to enhance their travel experience with their favorite adult beverages while enjoying their journey on the Embraer RJ145 American.

Seating details
| Class | Pitch | Width | Row | Seats |
| --- | --- | --- | --- | --- |
| Main Cabin | 31″ | 17″ | 1-18 | 50 |
Seatmap key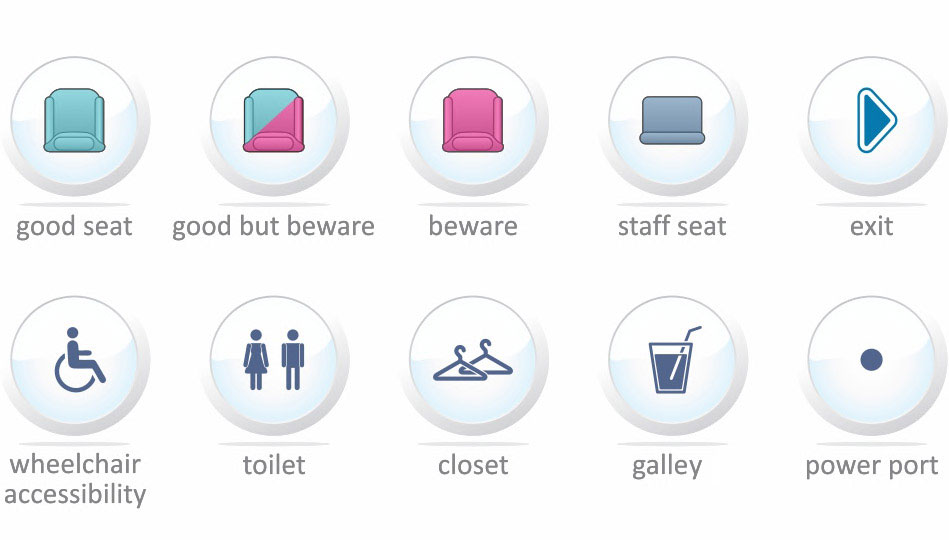 Main Cabin
The Main Cabin is, for the most part, the primary and only cabin within the airplane, with just
a few exceptions.
The Main Cabin of the ERJ 145 American offers a comfortable seating arrangement with a pitch of 31 inches and a width of 17 inches. Within this cabin, there are a total of 47 standard seats, arranged in a 1-2 configuration.
For solo travelers, seats 1A and 2B are the prime choices, as they are located at the very front of the cabin. However, it's worth noting that these seats are positioned adjacent to the galley, which might lead to some occasional disturbances. Seat 1A, in particular, has a tray table located in the armrest, making it immobile and slightly reducing the seat width.
Moving further back, seats 3A, 3B, and 3C on the AA Embraer RJ145 seating chart are also in close proximity to the galley, and the issue with the immobile tray table is present for seats 3B and 3C as well.
Seats 11A, 11B, and 11C are positioned in front of an exit row, which means they do not have the ability to recline. Passengers in these seats should be prepared for a fixed upright position throughout the flight.
Towards the rear of the Embraer RJ145 American Eagle, the last two rows, rows 17 and 18, are situated adjacent to the restroom. While these seats may be convenient for quick restroom access, passengers should be aware that there may be some noise and foot traffic from passengers using the restroom during the flight.
Main Cabin Extra
In the Main Cabin Extra on the American Airlines Embraer RJ145 seat map, you'll find a spacious seating arrangement with a generous pitch of 33 inches and a comfortable width of 17 inches. This section consists of just three standard seats, cleverly arranged in a 1-2 configuration.
Seats 12A, 12B, and 12C are unique in the Main Cabin as they are situated right next to the emergency exit row. This proximity to the exit row provides these seats with extra legroom, which can be a real advantage for those passengers seeking more space to stretch out during the flight.
However, it's important to note that there are some trade-offs associated with these seats. The armrests by the window side (12A and 12C) are attached to the emergency exits, and as a result, they are somewhat smaller than regular armrests. While this design on the RJ145 American is a safety feature, it may be slightly less comfortable for some passengers who prefer larger armrests for added support.