British Airways 757 Overview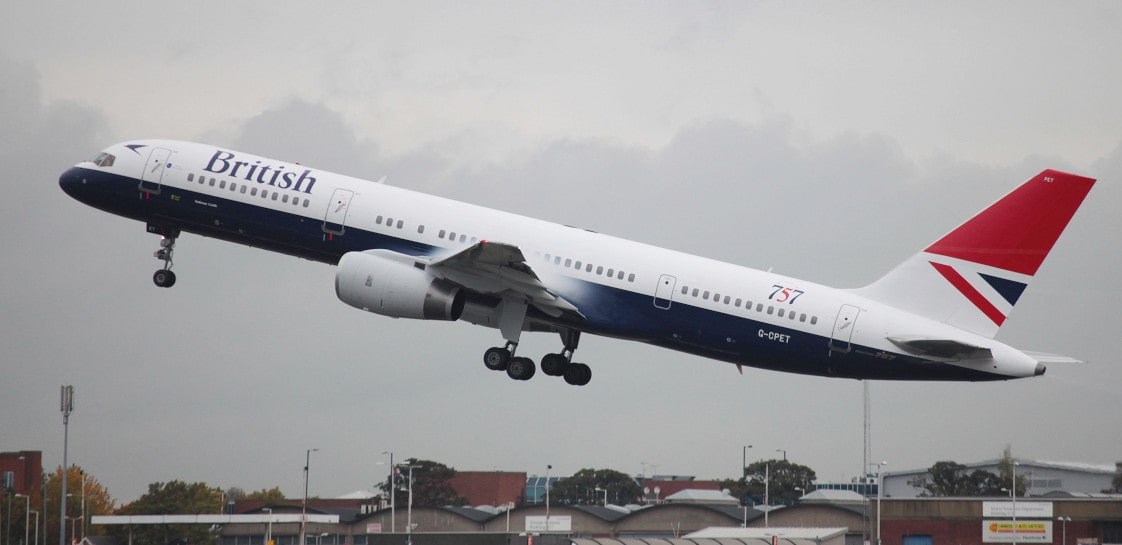 With its three cabin layouts—Business Class, Premium Economy, and Economy—the British Airways 757 is a flexible aircraft with a comfortable flying experience. The configuration of the 114 seats in the cabin is created to accommodate different passenger needs and preferences.
British Airways 757 Business Class is the best option for individuals looking for luxury and exclusivity. With 20 seats in a 2-2 layout, travelers can benefit from increased privacy and roomy legroom with a 73-inch pitch.
Travelers can convert the flat seats into cozy beds to ensure a relaxing trip. The Business Class's onboard entertainment system has a vast selection of programming, and the gourmet dining experience features a number of fine meal selections produced by renowned chefs. The availability of exclusive airport lounges, priority services, and individualized attention from flight attendants all add to the overall enjoyment.
With 28 seats in a 2-2 arrangement, the Premium Economy Class on the British Airways 757 provides a more roomy and improved experience. With a pitch of 47 inches, passengers have above-average legroom, which enhances comfort during the journey. A premium touch is added to the flight thanks to the enhanced in-flight entertainment system and amenities, including amenity kits and priority services. With a more upscale menu and drink options, the dining experience in Premium Economy is also improved.
Passengers in Economy Class can anticipate a typical seating configuration of 66 seats in a 3-3 configuration. The in-flight entertainment system offers a variety of entertainment alternatives to keep passengers entertained throughout the flight, despite the average legroom with a pitch of 31 inches. The complimentary meals and beverages and the attentive care of the flight attendants guarantee a comfortable flight.
British Airways 757 (757-200) Seating Map

British Airways Boeing 757 Seat Specifications
| Class | Pitch | Width | Row | Seats |
| --- | --- | --- | --- | --- |
| Business | 73″ | 20″ | 1-5 | 20 |
| Premium Economy | 47″ | 20″ | 6-12 | 28 |
| Economy | 31″ | 17.5″ | 14-24 | 66 |
Business
Seats 1C and 1F in the British Airways 757 200 Business Class cabin are excellent options. The typical seat pitch on Boeing 757-200 aircraft worldwide is 73 inches, which is generous for these lie-flat aisle seats. They are located at the bulkhead, which makes them quite inviting. Since no other seat can recline into yours, thanks to this beneficial placement, you may travel in luxury the entire time. Taller passengers should know there might not be enough room for their legs in the bulkhead position. Furthermore, these seats don't have any under-seat storage for takeoff or landing.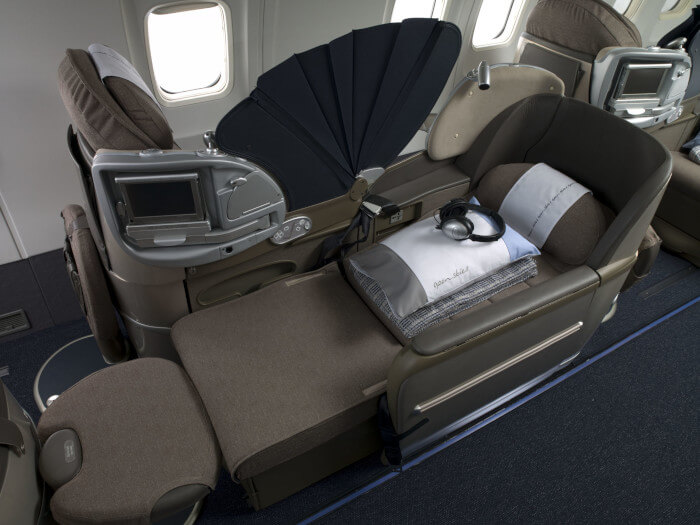 In Business Class, seats 3A, 3CD, and 5A are fantastic choices. There is a bulkhead behind these lie-flat window seats. The benefit of having a bulkhead behind your seat is that there won't be anyone sitting right behind you, removing any chance of somebody kicking or bumping into you. The seat's ability to recline may be restricted because of how close the bulkhead is.
Premium Economy
For a relaxing and enjoyable flight in BA Boeing 757 Premium Economy, seats 8ACDF and 12ACDF come highly recommended. Thanks to the thoughtful placement of these recliner seats in the exit row, you enjoy extra legroom. These seats have a spacious seat pitch of 47 inches, the standard for Boeing 757-200 aircraft. It gives you enough room to spread out and unwind.
According to the seating chart, the bulkhead that is located behind seat 12A is one of its distinguishing characteristics. As a result, the atmosphere will be calmer and more pleasant because no passengers won't be sitting right behind you. You may relax knowing that there won't be any noise or movement from the row behind you to disturb you.
Although the seats in this row have the benefit of being quieter due to their proximity to the bulkhead, it's crucial to remember that there may not be as much room for reclining in this row. The seat may not be able to recline fully due to the bulkhead's presence. This shouldn't drastically lessen the seat's overall comfort, though, as the recliner feature still enables a respectable level of relaxation.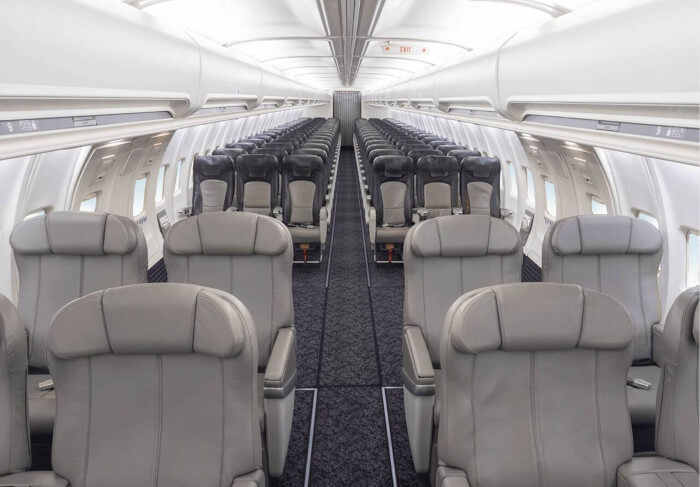 Economy
Based on the seat map, seats 14ABCDEF and 24ABCDEF in the Economy Class cabin are effective options. These typical window seats are reasonably comfortable.
Due to its bulkhead location, seat 14A prevents adjacent seats from reclining into your area. Taller passengers, however, may find this seat to have limited legroom. Furthermore, during takeoff and landing, there is no under-seat storage available.
Similar to seat 24B, seat 24A has a bulkhead behind it, giving you the benefit of not having anyone sitting immediately behind you. It lessens the possibility of any delays to your journey. However, due to the proximity of the bulkhead, the seat recline in this row on the British Airways 757 may be significantly restricted.