Airbus A320 Delta Overview
One of the world's most well-known and frequently used commercial aircraft is the Airbus Delta A320. Airbus introduced a narrow-body aircraft in 1988. Since then, it has become a standard part of many airlines' fleets.
In a typical two-type Airbus A320 seating chart Delta Air Lines configures aircraft that can carry up to 180 passengers. The Airbus A320 Delta's spacious, comfortable, and well-designed cabin ensures that passengers have a smooth and enjoyable flight. The aircraft has large windows that give you a great view of the outside, wide overhead bins, and ample legroom.
The First Class cabin typically has fewer seats, with a greater emphasis on luxury and comfort. Even though there are a few more seats in the Comfort+ cabin, the Comfort+ compartment still has more space than the Economy cabin. Although the Economy cabin has the most seats, it has the fewest amenities and space.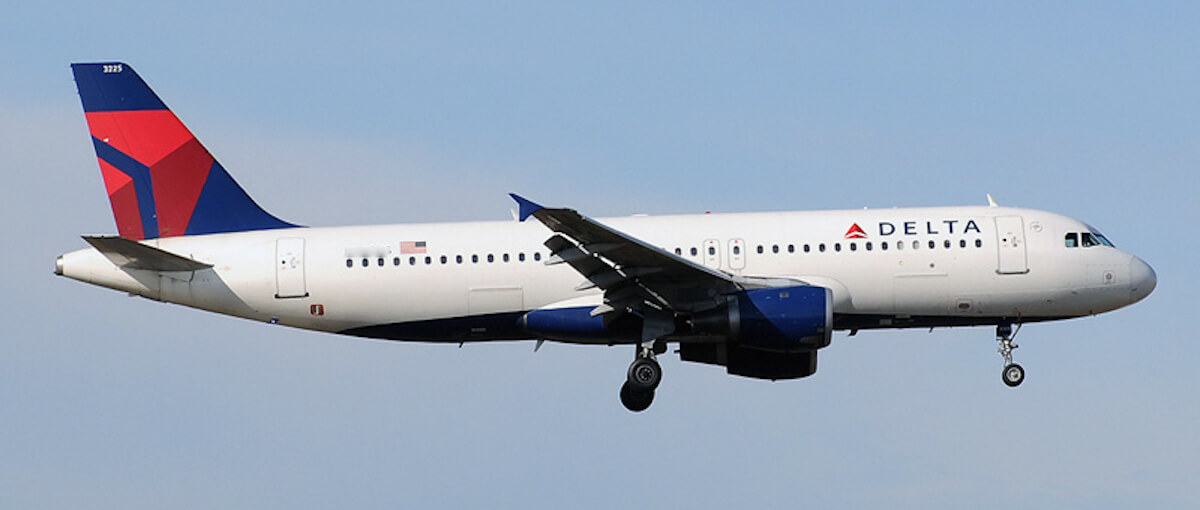 The seat plan of the First Class cabin shows the section has more privacy, larger seats, and ample legroom compared to the other configurations. In addition, passengers can access exclusive perks, like premium dining options, free Wi-Fi, and entertainment options. The modern lighting and overhead storage help passengers unwind and enjoy their flight.
Comfort plus is an A320 Airbus Delta mid-level seating option, and it provides passengers with a flying experience that is more comfortable than the economy. The Comfort Plus cabin has more space and larger seats with more legroom. In addition, free Wi-Fi, various entertainment choices, and meal service are convenient for passengers traveling comfortably.
Delta's cheapest seating option, Economy Class, offers passengers the standard flying experience. However, some seats leave much to be desired. On the flipside, the overhead storage in the cabin makes it simple for passengers to store their belongings.

Seating details
| Class | Pitch | Width | Row | Seats |
| --- | --- | --- | --- | --- |
| First | 36 | 21 | 1-3 | 12 |
| Delta Comfort + | 34 | 18 | 4-6 | 18 |
| Economy | 30-31 | 18 | 7-26 | 120 |
Delta Airbus A320 First Class
An Airbus A320 Delta First Class seat plan comprises 12 reclining seats arranged in a 2-2 configuration. It indicates that an aisle separates two rows of two seats. The best seats in this class are the recliners 1A, 1B, 1C, and 1D, which are considered the best seats. They position these seats, so there are no seats in front of them. Therefore, these seats are highly sought after by passengers. However, because of this, no one can recline into the passenger's personal space in these seats.
However, due to the lack of floor storage, passengers must store their belongings under the seat in front or in the overhead bin. Despite this, flying in First Class on an Airbus A320 is still a great way to travel that is both luxurious and relaxing. The recliner seats are an excellent choice for people who want a more relaxing and comfortable flight because they are comfortable and have extra legroom.
The Delta A320 new interior in the Comfort+ cabin features a novel seating arrangement. There are 18 seats in this class, arranged in a 3-3 configuration in three rows.
Seats 4B, 4C, 4D, and 4E are regarded as the best because there is only a curtain in front of them, and they have extra legroom. This placement allows passengers to move around more freely and stretch their legs.
However, there is a drawback; these seats have slightly narrower armrests because you can move them. Some passengers may find this uncomfortable, particularly those who would like a wider seat.
The best seats in the Delta A320 Comfort plus are 4B, 4C, 4D, and 4E because they have a clear view through the windows and more legroom.
Delta's Economy class seat arrangement consists of 20 rows of seats in a 3-3 configuration, with three on either side of the aisle. However, the seats in row 9 cannot recline because of the exit row behind them. Nevertheless, it gives passengers more space and makes it easier to get to them in an emergency.
The Delta A320 interior seats in row 10 are the preferred seats. Although they have more space in front of them, these seats cannot recline because there is another exit row behind them. In particular, the absence of an armrest and reduced width is a drawback of sitting in seat 10F.
The Delta Airbus A320 seats in the 11th row of this plane version are the best. Passengers prefer them because they provide more legroom, making flights more comfortable. The fact that seat 11F in this row does not have an armrest by the window makes it even more comfortable.
However, some passengers may need clarification about this cabin's Airbus A320 Delta inside design. Seats 25C, 25D, and those in the 26th row are close to the galley and restrooms. Therefore, noise and disturbance could occur during the flight due to the proximity to these locations.
Delta Airlines A320: Layout 2

Seating details
| Class | Pitch | Width | Row | Seats |
| --- | --- | --- | --- | --- |
| First | 36 | 21 | 1-4 | 16 |
| Delta Comfort + | 34 | 18 | 10-12 | 18 |
| Economy | 30-31 | 18 | 13-33 | 126 |
The capacity to carry 160 passengers makes the second version of the Delta Airlines Airbus A320 a significant upgrade to its predecessor. The First Class cabin, which can accommodate 16 passengers in four rows with a 2-2 configuration, is the best. With each seat designed to offer a travel experience that is both spacious and comfortable, this cabin is luxurious.
Since these seats are known as the best on the aircraft, the first row of the A320 seating Delta First Class cabin deserves special attention. Passengers can stretch and unwind during their flight thanks to the additional legroom provided by these seats. In addition, these seats are in the front of the plane, giving passengers the best views of the surroundings.
The 18 seats in the Delta Airbus A320 Comfort plus are in 3-3 configurations. The seating map shows six seats per row and three on either side of the aisle. This arrangement, common among many airlines, increases the number of seats in the cabin while maintaining adequate passenger space.
However, passengers in the 10A to 10F seats will experience even greater comfort than those in other seats. There isn't a bulkhead in front, so there is more room in front of these seats for passengers to stretch out or store their luggage, making the ride more comfortable and spacious.
The interior Delta A320 Economy Class seating arrangement shows it carries the most passengers. This cabin class can carry up to 126 passengers and is the most affordable option for travelers.
The limited recline feature of the seats in the 14th row of the Delta A320 cabin is because there is an emergency exit behind. On the other hand, passengers will appreciate the additional legroom in the 15th row of seats.
The 16th row in Economy Class has the best seats because there is more room in front of the seats. It makes it possible for passengers, especially those with a long flight ahead of them, to travel more comfortably on the plane.
However, seats 32C and 32D are close to the galley and restrooms, which can discomfort its occupants. The 33rd-row seats have identical drawbacks, as well as fewer reclining options.