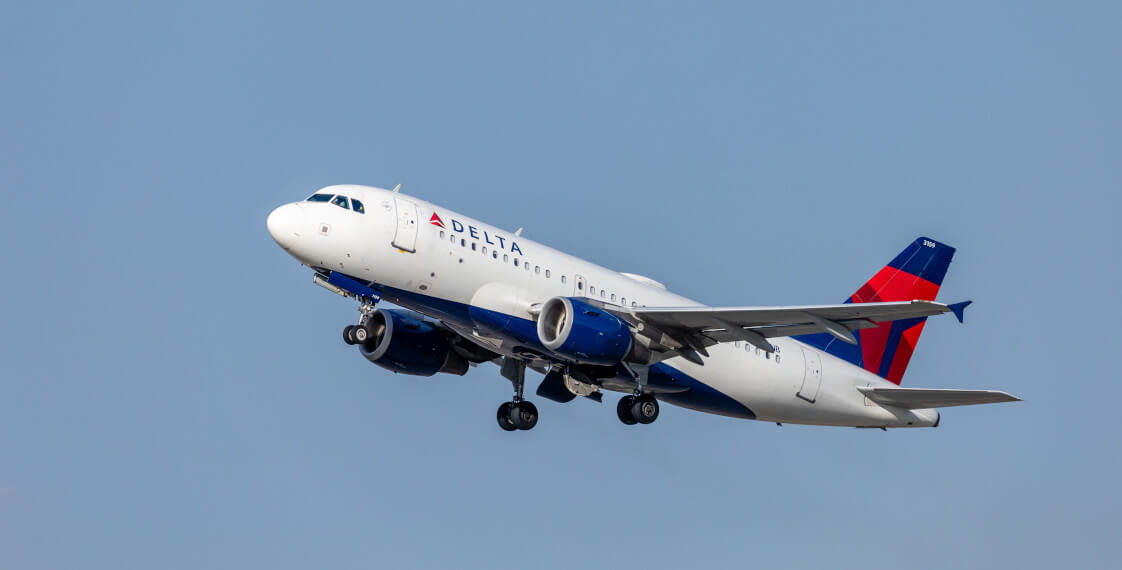 Numerous airlines, including Delta Air Lines, employ the popular Delta Airbus A319 narrow-body variant. The A320 series, which includes the Airbus A319, is renowned for its effectiveness and adaptability.
The Airbus A319 Delta has various onboard facilities and amenities depending on the individual configuration and the airline's service options.
The seats aboard Delta's A319 planes are typically well-padded, have adjustable headrests, and have good reclining choices. The Delta A319 offers a variety of entertainment alternatives for its passengers. There are usually seatback entertainment screens throughout the aircraft, providing access to various films, TV shows, music, games, and other multimedia content.
There's a chance that the A319s operated by Delta have USB ports and power outlets. First and Economy Class cabins frequently have these amenities, enabling passengers to charge their gadgets while in flight. It's helpful to have access to power outlets and USB connections for charging gadgets and maintaining connectivity during the journey.
Delta offers complimentary snacks and non-alcoholic beverages on most of its flights, including those run by the A319. Passengers in First Class can take advantage of a more comprehensive food and beverage service, including hot dinners and various alcoholic drinks. Snacks and non-alcoholic beverages are frequently provided as freebies to Economy Class passengers, and more food and beverage options are available for purchase.

Seating details
| Class | Pitch | Width | Row | Seats |
| --- | --- | --- | --- | --- |
| First Class | 36″ | 21″ | 1-3 | 12 |
| Delta Comfort+ | 34″ | 18″ | 10-12 | 18 |
| Economy | 30-31″ | 18″ | 13-29 | 102 |
Seatmap key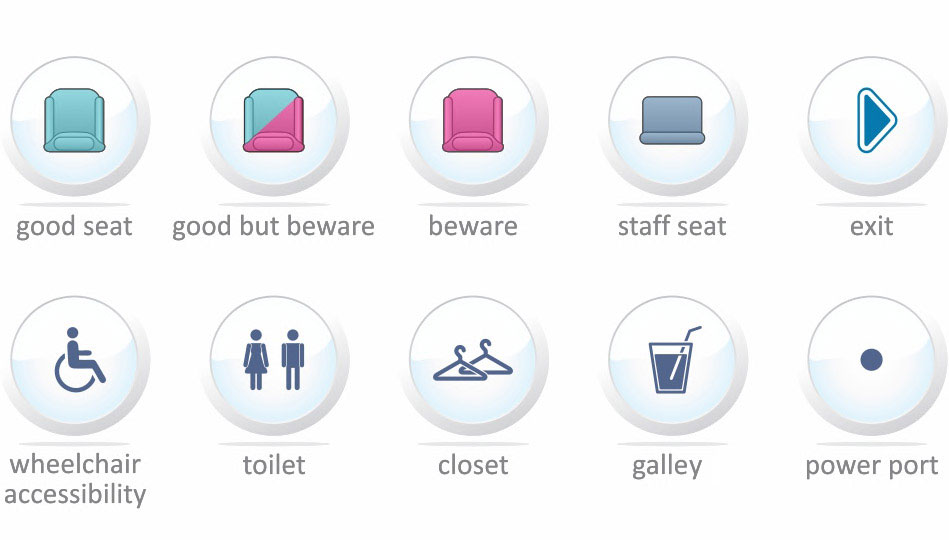 First
This is the most luxurious cabin aboard this plane, and it has a 2-2 configuration. While seats 1 through 3 offer the advantages of being in the luxury cabin of Delta A319 First Class, it's vital to remember that their proximity to the restroom and galley may cause some problems.
There can be more foot traffic and possible noise from other travelers using the restroom if you're close to the restroom. Furthermore, the galley, where flight attendants provide food and drinks, can be a hive of activity, which may cause passing noise and movement.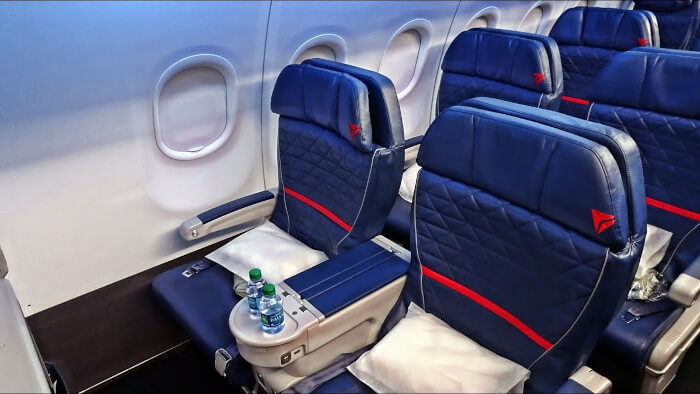 Seats 1 ABCD nevertheless offer the benefits of traveling in Delta Airbus A319 First Class, including improved comfort, additional legroom, and individualized attention, despite these possible drawbacks. A more privileged and opulent onboard experience is accessible to passengers in these seats, along with priority boarding and Delta Sky Club lounges when available.
You can pick a seat further from the restroom and galley if you value quiet or would like an undisturbed trip. The Airbus A319 Delta First Class typically has many rows; thus, choosing a seat near the front or back of the cabin, away from these busy sections, is preferable.
Standard Delta Comfort+ Airbus A319 Delta seating contains only 18 seats. They are seats 10ABCDEF, and 11ABCDEF, as well as seat 12ABCDEF. These seats are arranged by the 3-3 side of the cabin, with an aisle between them. Compared to Economy Class, these seats provide an improved experience with more amenities and greater comfort.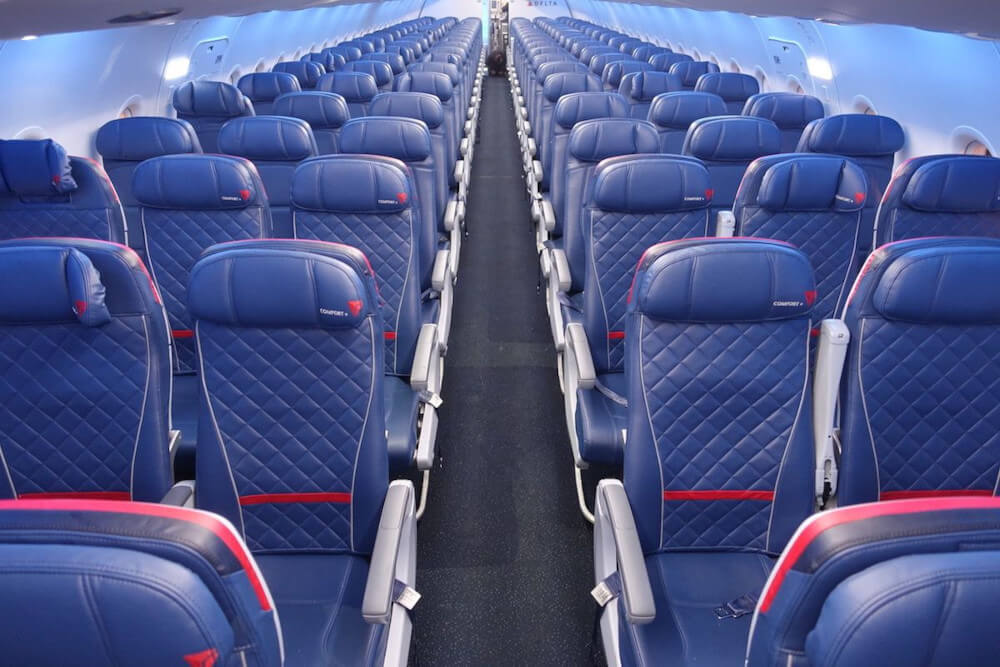 Delta Comfort+ seats offer extra legroom, allowing travelers to spread out and take advantage of a roomier sitting configuration. The extra legroom can make the trip more comfortable, particularly for those who value the extra space or on lengthy flights.
These Airbus A319 seating Delta have the benefit of being at the front of the cabin. There are benefits to being closer to the entrance, such as quicker entry and quicker access to the restrooms. Additionally, as it is often less vulnerable to noise and vibration from the engines, sitting in the forward area of the plane may provide a smoother and quieter ride.
Economy Class seats on the Delta Airbus A319 start from the 13th row and end on the 29th. Like the Delta Comfort+, these seats have a 3-3 pattern.
Seats 14ABCDEF and 15ABCDEF border the exit row, according to the seating chart. The 14th-row seats might only have a small amount of recline because of the exit row behind them. Delta designates seats 14ABCDEF as Preferred Seats, usually only available to Delta Medallion members. These seats can be chosen by Medallion members either at the time of booking or later. They become available to all passengers upon check-in if Medallion members do not claim them.
Passengers in seats 14ABCDEF and 15ABCDEF should be advised that the exit row may limit their ability to recline. The front seats are necessary to provide unobstructed access and room for exit rows.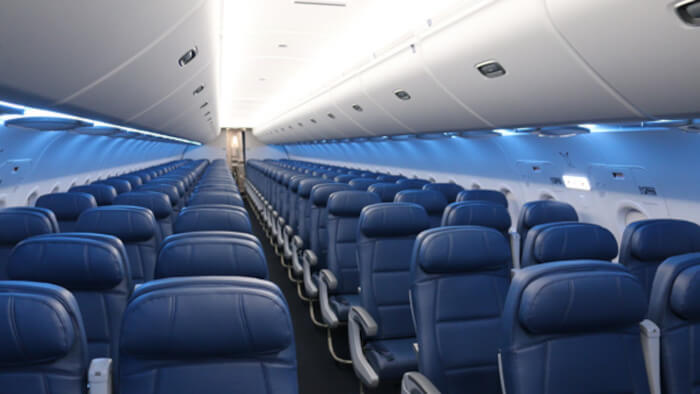 Due to its proximity to the restrooms and galley, passengers in seats 28CD should be prepared for potential disruptions. If you are close to the restrooms, there may be more foot traffic and possible noise from other passengers. The galley, where flight attendants provide food and drinks, may also be a focus of activity, which causes noise and movement occasionally in the area.
There are a few significant options to consider with seats 29ABCDE, and F. Firstly, part of the windows are gone, so anyone occupying these seats won't see the outside. Secondly, based on the Airbus A319 Delta seat map, these seats may have little to no reclining. This feature may appeal less to passengers who prefer to recline their seats for more comfort during the journey. Additionally, seats 29ABCDEF are adjacent to the galley and restrooms, much like the previously described seats, which may cause some difficulty owing to increased passenger activity and noise levels.