Delta Air Lines' fleet uses various Boeing 737 models, including the 737-700, 737-800, and 737-900ER. The capabilities and features of each of these versions are distinctive.
The Boeing 737 800 seating Delta is mapped to be Main Cabin, First Class, and Delta Comfort+. With more legroom, wider seats, and personal space for each passenger, First Class seats are the most spacious and comfortable. Priority boarding, additional legroom, and more overhead bin space are all features of Delta Comfort+. The standard seating option or Economy class on these aircraft is the Main Cabin.
The Boeing 737s that Delta operates are made to make passengers' travels enjoyable and comfortable. The entertainment screens built into the seatbacks of each seat are one of these aircraft's most distinctive features. Movies, television shows, and music are just a few entertainment options for passengers on these screens. As a result, its passengers have fun and keep themselves occupied throughout the flight.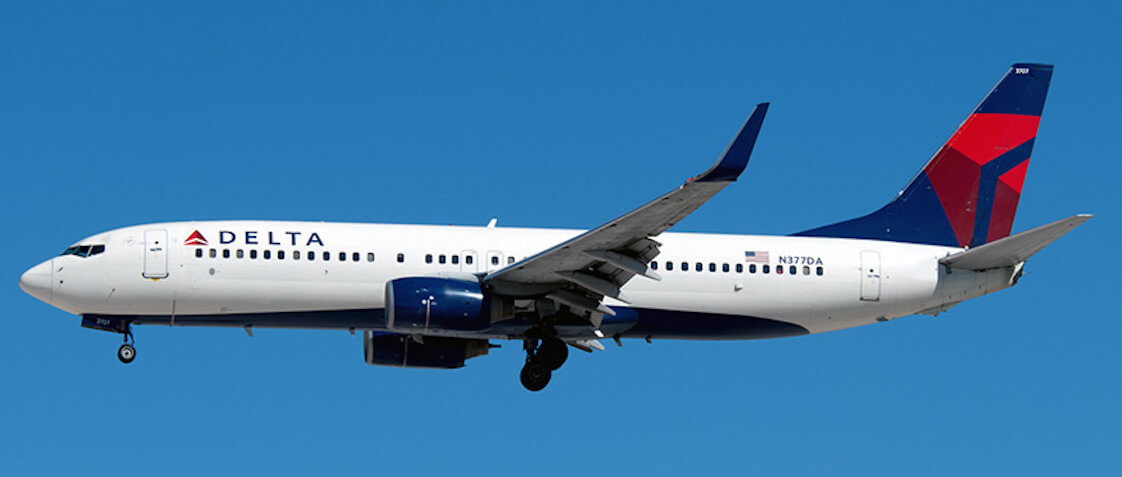 On Delta 737, in addition to the entertainment screens in the seatbacks, passengers can purchase WiFi access to stay connected on the flight. Travelers on business or those who need to stay connected while on the road will find this particularly useful.
On the Boeing 737-800 Delta, all passengers receive complimentary beverages and snacks. It incorporates choices like chips, treats, sodas, and juice. Meal options may be available for purchase or included in the ticket price on longer flights or in premium cabins. These meals tend to be larger and may include various options to meet various dietary requirements.
The Boeing 737 Delta planes have power outlets at each seat to ensure passengers stay connected and charged throughout their journey. During the flight, passengers can charge their electronic devices and remain connected thanks to this.
The Delta Boeing 737-800 provides passengers with a comfortable and dependable travel experience with a wide range of amenities to meet a wide range of requirements. As a result, it has you covered whether you want to stay entertained, stay connected, or relax and enjoy the flight.
Boeing 737-800 Delta: Best Seats

The Delta 737-800 First Class has 16 recliner seats set up in a 2-2 arrangement. The first line seats have a few drawbacks, including no floor storage, limited overhead bin space meant for emergency equipment, and restricted legroom due to the bulkhead in front.
The Delta 737 800 Business Class has 18 Comfort+ seats. The seats of the 10th line are smaller than other standard seats as folding tables are in the armrests, making them steady. Floor storage is not available.
The bulkhead in front of seats 10A, 10B, 10E, and 10F, which reduces legroom, will make it uncomfortable for people to sit in these seats. Because the bulkhead isn't extended, passengers in seats 10C and 10D can use the extra legroom, but other passengers and crew members often bump into them.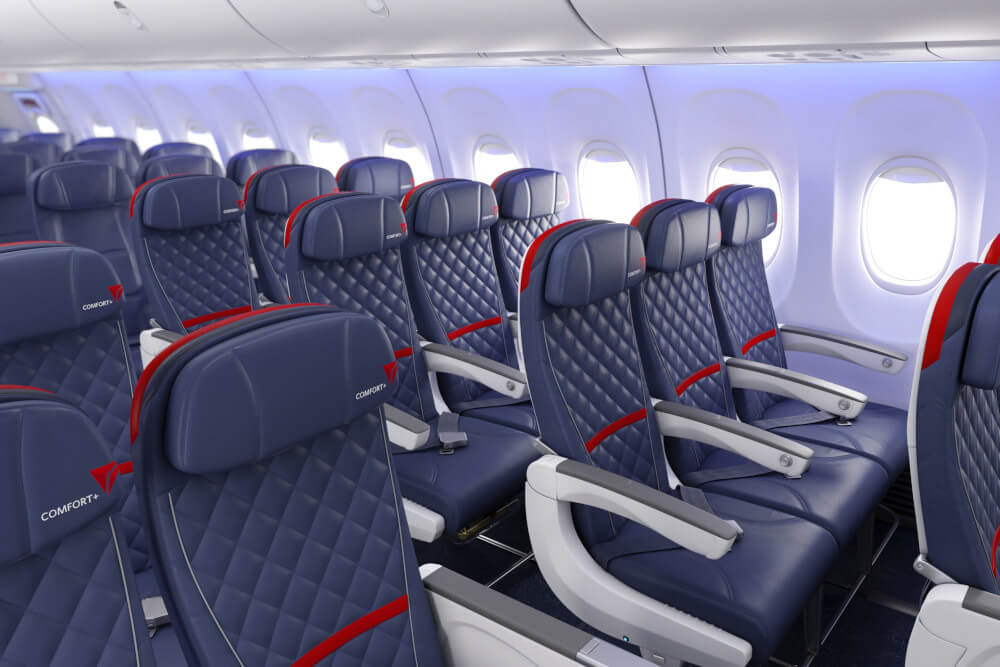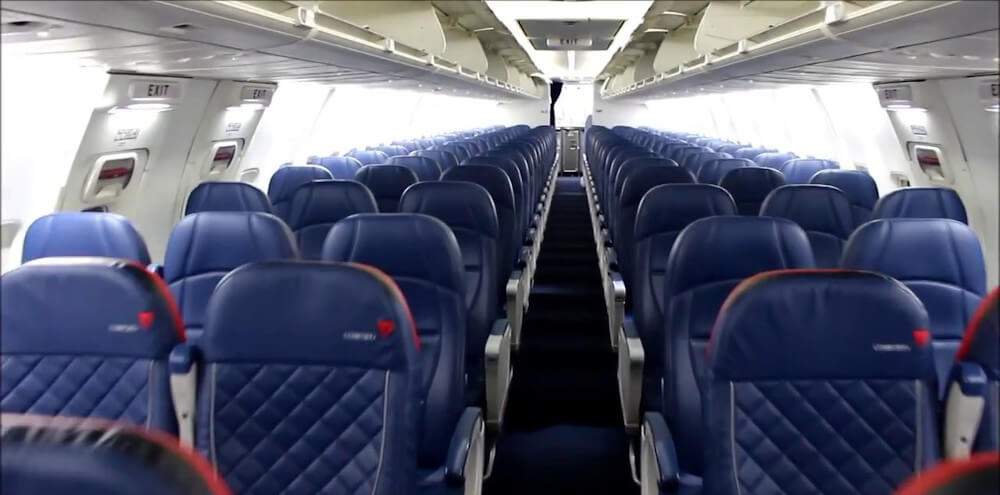 According to the Delta Boeing 737 800 seating chart, there is a seating capacity for 126 passengers in Economy class. There are no windows in seats 13A and 13F. These seats are assigned by Delta Aircrafts as Favored Seats that might be picked by Delta Emblem individuals while booking or later. If available, these seats may be offered to other passengers during check-in.
Because of the exit row behind them, seats 16A and 16F have a thinner cushion and less recline. There is also limited reclining in the other seats in this row based on the Delta 737 800 seating chart.
Due to the exit row behind them, the seats in the 17th row do not recline. However, as there is another leave column in front, travelers of these seats might feel great because of additional room for their legs. In addition, these seats are thinner and narrower than other standard seats. Delta Medallion members can choose between seats 17B, 17C, 17D, and 17E at the time of booking or later.
Travelers in seats 18A and 18F in the Delta 737 800 cabin may take advantage of the extra legroom. On the other hand, these seats are narrower than regular seats and do not have armrests beside the windows. One more disservice to these seats is the significant distance to the collapsible tables in front.
The tray tables are built into the armrests of the other seats in this row, 18B, 18C, 18D, and 18E, which narrows the width of these seats but provides additional legroom for passengers. Delta Medallion members can choose from any 18th-row seats during or after booking.
Although seats 32C and 32D are standard, their proximity to the restrooms might be problematic.
The proximity of the restrooms to the seats in the last row of any airplane makes them bad seats. There may also be limited recline available in the 33rd-row seats.