Step on board the Boeing 737 MAX, where your comfort is a top priority. The Delta Airlines Boeing 737 MAX is a new addition to Delta's fleet, and the airline will have 100 of these planes. Depending on how those 100 fare, they may also add an extra 30 to the fleet. With so many technological advancements, the 737 MAX is designed to provide passengers with a superior in-flight experience.
The 737 MAX is known for consuming less fuel. These planes are equipped with advanced engines that are more fuel-efficient than older airplanes. Yet, they aren't slow, reaching Mach 0.79. Not only does this reduce the environmental impact, but it also helps reduce operating costs, a benefit that often translates into competitive passenger fares.
As you arrive at your seat, you will notice the refined design throughout the cabin. The interior of the Boeing Sky, with its modern sculptured sides and window highlights, is enthralling. This feeling and perception of luxury enhances your flying experience.
Every in-flight entertainment seat on this aircraft has power ports to keep you entertained and connected to the onboard speedy WiFi throughout the flight. It allows you to hop online and entertain yourself or do business.
In the Delta Airlines Boeing 737 MAX 10, passengers have access to the studio, which provides on-demand videos, and they can choose from a wide variety of content to keep them entertained during their trip. The cabins are brightly lit with LED lighting, giving them a perception of having more space than they do.
Engines
Underneath the broad wings of the Delta 737 MAX 10 is a state-of-the-art LEAP-1B engine. This is not just any engine; it is a next-generation marvel developed by CFM International, a joint venture between General Electric (GE) and Safran Aircraft Engines.
What makes this engine impressive is its incredible fuel efficiency. Compared to older aircraft in Delta's fleet that it replaces, the LEAP-1B engine achieves fuel savings of between 20% and 30%. This means not only the environmental impact but also Delta's operating costs.
One thing worth mentioning is that Delta has entered into an exclusive agreement with CFM International to service these high-tech trains. This puts Delta in the unique team of maintenance and repair centers authorized to maintain the LEAP-1B engines that power the 737-10.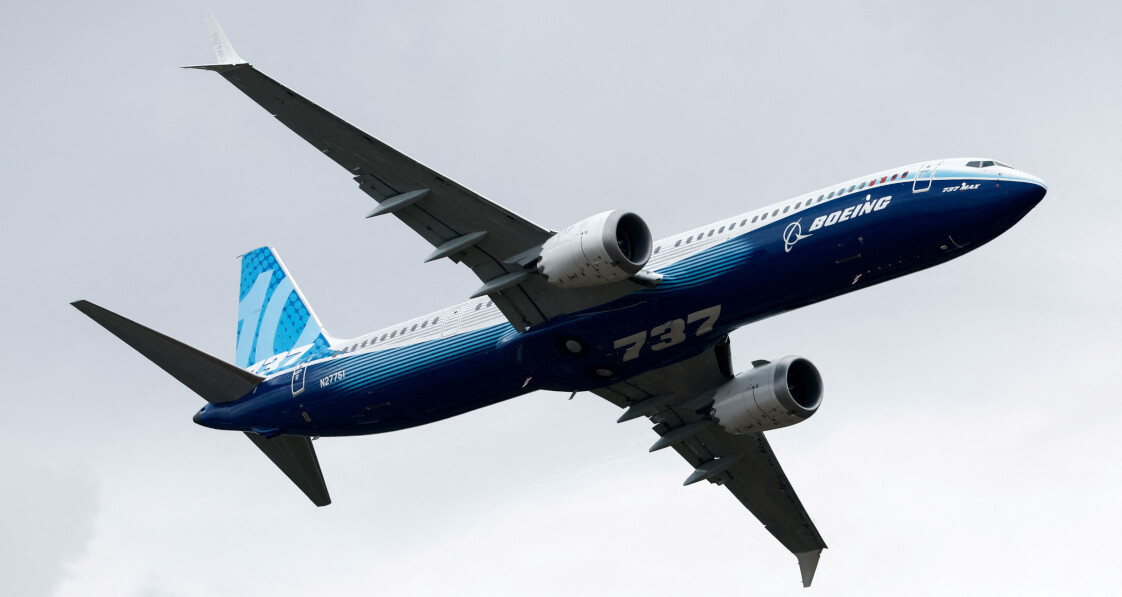 Delta 737 MAX 10 Seat Map
The Delta 737 MAX seating map provides passengers with options that fit their needs and preferences. Regardless of your chosen category, you can count on Delta to deliver a comfortable and enjoyable travel experience. The company provides attractive and efficient arrangements for passengers.
First Class
The 20 seats in First Class epitomize luxury in the 737 MAX Delta. They offer more space, cushions, and extra legroom than comparable options by other airlines. Passengers aboard this cabin get excellent service, fine dining, and priority perks. First Class is the perfect choice for those who think the journey should be as exciting as the destination.
Delta Comfort +
For those who want to experiment with luxury without breaking the bank, the Delta Comfort+ cabin on Delta Boeing 737 MAX is where it's at. With a sprawling 33 seats, this section offers the perfect blend of luxury and comfort. You'll have more legroom to stretch out a more comfortable flying experience. It's like having extra space to make your trip more enjoyable.
Main cabin
The Main Cabin on the Delta Airlines 737 MAX is where most of the action occurs, with 129 seats available. The Main Cabin houses the most passengers. Delta understands that not everyone wants to spend a premium seat, but that doesn't mean they should sacrifice comfort. So, in the Main Cabin, you will find well-designed seats that make your trip as comfortable as possible.