Frontier Airbus A321 Overview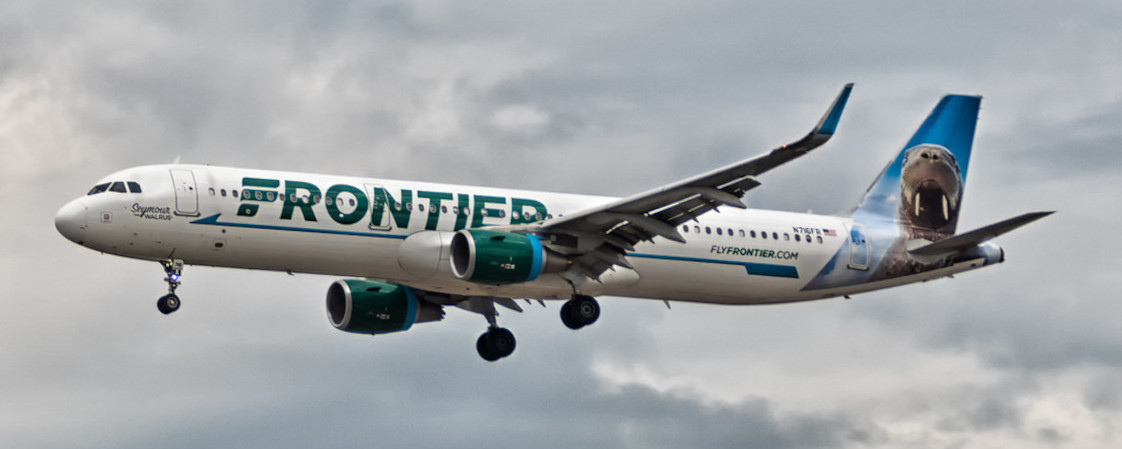 Compact and sleek, the Frontier A321 is typical of today's narrow-body commercial aircraft. Made primarily of lightweight materials such as aluminum components, this plane is quite nifty.
From the moment passengers take their seats, the A321 begins to impress. The aircraft glides gracefully down the runway as the engines come to life and provide the necessary thrust. All of this is thanks to its powerful engine and aerodynamic design.
This plane has an updated version, the Frontier A321 NEO, which stands for new engine option and provides more fuel economy, thanks to an extra fuel tank added to its rear. Both the standard and neo versions achieve flight stability at altitudes of approximately 35,000 to 39,000 feet above sea level, providing smooth cruising over most weather disturbances. The neo has a range of approximately 3,700 to 4,000 nautical miles, while the standard A321 goes between 4,000 and 4,500 nautical miles.
The style and spacious cabin of the aircraft are designed to accommodate many passengers without compromising comfort. The luxury section of the Economy cabin in this plane is called the Stretch and is suitable for those looking for the best comfort. The Classic Plus ticket gets you access to Stretch seats. If you are on a Classic ticket, you only spend an extra $5 to get a seat in that section, and $15 if you are on an Economy ticket.
When it comes to basic amenities, Frontier maintains a straightforward approach. Passengers are provided with standard seats with folding tray tables to access in-flight meals or personal items conveniently, as each seat also has a seat pocket to allow passengers access to reading materials or essentials. Frontier also provides free food and non-alcoholic beverages to passengers who pay for the Classic and Classic Plus tickets.
Airbus A321 Frontier Seating

Frontier Airbus A321 Seat Specifications
| Class | Pitch | Width | Row | Seats |
| --- | --- | --- | --- | --- |
| Stretch | 36-38″ | 18″ | 1-3 | 30 |
| Economy | 30-32″ | 18″ | 4-41 | 200 |
Frontier Airbus A321 Seat map key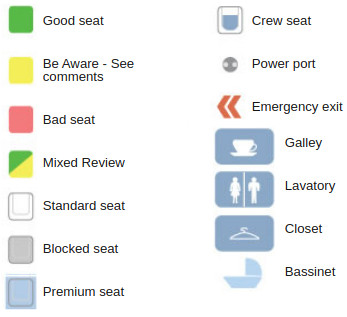 Stretch
You get Stretch seats on Frontier Airlines, and they're right at the front of the A321 Frontier, in the first three rows. They are in a 3-3 configuration. Now, let's talk specifically about seats 1ABCDEF. Based on the seating map, what sets them apart is that they offer more than 8 inches of legroom compared to regular seats.
If you've booked a Classic Plus ticket, you're lucky because Stretch seating is included. But if you're flying on a different ticket and want that extra legroom, you can switch to Stretch seats on the way or at the airport, depending on availability.
However, one thing to remember is that these seat's tray tables are curved. That means fewer armrests, reducing seat width slightly. There is also no room for storage under the seats during takeoff and landing.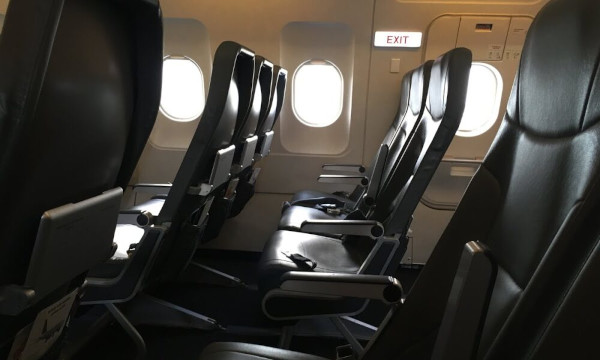 Stretch Seats In The Exit Rows
Seats 13ABCDEF are Stretch and Economy Class seats in the Frontier Airbus A321 with up to 8 extra inches of legroom. They are the best in the cabin, and if you booked a Classic Plus ticket, you're lucky because stretch seating is included. But if not, don't worry; you can reserve one of these seats on your way to or from the airport.
Now, to seats 27AF. According to the Frontier A321 seat map, they are also Stretch seats, but here's the catch — they have missing windows. So, this might not be the best option if you like to look out the window while flying. Seats 27BCDE are also standard Stretch seats with an extra 8 inches of legroom and are comfortable.
Economy
Those Economy seats on the Airbus A321 Frontier are reasonably comfortable, just like you would expect from Economy seats in any other aircraft. These seats are arranged in a 3-3 formation. Seats 18AF and 19AF have no windows, just like the 27AF Stretch seats. This lack of windows makes the journey somewhat closed off, reducing the seats' desirability.
Seats 26BCDE on the Frontier Airlines A321 are comfortable, even though a lack of recline space due to the exit row behind them may be a drawback. Consider other seats if you want to lie more flat during your flight.
Based on the Frontier Airbus A321 seating chart, seats 40CD may feel tight for some passengers. They are close to the lavatories and galleys, so you may experience increased passenger traffic and occasional noise. The same applies to seats 41ABCDEF.