Jetblue Embraer 190 Overview
The JetBlue E190 is a narrow-body regional jet manufactured by the renowned Brazilian aerospace company Embraer. With its sleek design and advanced engineering, this aircraft can accommodate up to 100 passengers, making it an ideal choice for shorter flights and regional routes. JetBlue has strategically integrated the E190 JetBlue into its fleet to provide an exceptional flying experience that combines efficiency, comfort, and style.
JetBlue understands the importance of keeping passengers engaged and entertained during their flight. The Jet Blue E190 has state-of-the-art in-flight entertainment systems to cater to various interests and preferences. Each seat on the JetBlue E190 seat map features a personal touchscreen display, offering an extensive selection of movies, TV shows, music, and games.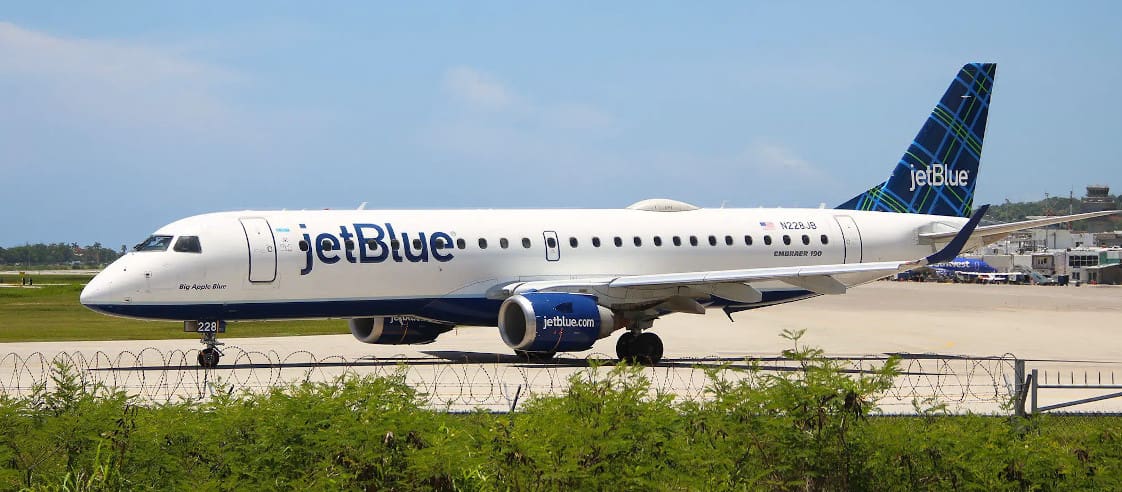 Passengers can enjoy the latest blockbuster films, binge-watch their favorite TV series, or listen to their preferred music genres, ensuring an immersive entertainment experience throughout the flight.
JetBlue has equipped the Embraer 190 with high-speed Wi-Fi to cater to this need, allowing passengers to access the internet, stay connected with their loved ones, catch up on work, or browse their favorite websites. With reliable and fast connectivity, passengers can maximize their flight time and remain productive or entertained.
On the Embraer 190 JetBlue, passengers are treated to complimentary snacks and beverages, ensuring a delightful culinary experience in the skies. JetBlue's commitment to providing quality in-flight dining is evident throughout the flight, from savory treats to refreshing beverages.
JetBlue Emb 190: Best Seats

Seating details
| | | | |
| --- | --- | --- | --- |
| Class | Pitch | Width | Seats |
| Even More Space | 39 | 18.25 | 16 |
| Core | 32 | 18.25 | 84 |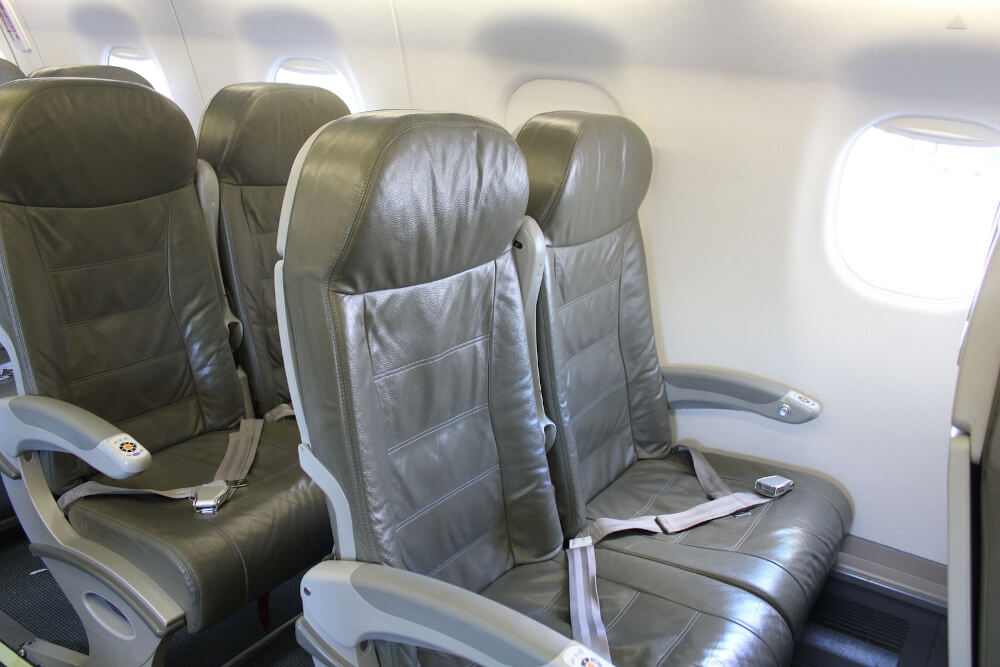 Seats 1 ABCD on the Embraer RJ-190 provide passengers an additional 4 inches of legroom compared to the Core seats. However, it's important to note that the legroom may be slightly restricted due to the proximity of the bulkhead for this row of «Even More Space» seats. In addition, to secure one of these seats, there is an additional fee that you'll need to pay during the booking process.
JetBlue designates seat 13 A as an «Even More Space» option within the Economy Class cabin. By choosing this seat, you will enjoy an additional 7 inches of legroom compared to the Core seats. This extra space can make a significant difference in comfort during your journey. However, it's important to note that this seat has a misaligned window. Remember that there is an additional fee to reserve this seat, reflecting the enhanced legroom it provides.
Regarding the seating chart, the tray table is located within the armrests of these seats. While this design choice allows for easy access and functionality, it also means that the armrests are immovable, slightly reducing the seat width compared to traditional tray table placement seats.
During takeoff and landing, passengers seated in these seats must stow their items in the overhead bin for safety reasons. In addition, it ensures that no loose items could become hazards in unexpected turbulence or an emergency.
Seat 3 A on the Embraer E190 JetBlue is located in the Core cabin section of the aircraft. Positioned by a misaligned window, it provides passengers with a typical seating experience. You can expect the standard amenities and features associated with Economy Class seating, such as a tray table and a seatback pocket for storage.
Seats 11 ABCD cannot recline. The reason for this restriction is the presence of the Exit Row located directly behind it. While this may limit your ability to lean back and relax during the flight, it is an important safety measure to ensure a clear pathway in an emergency.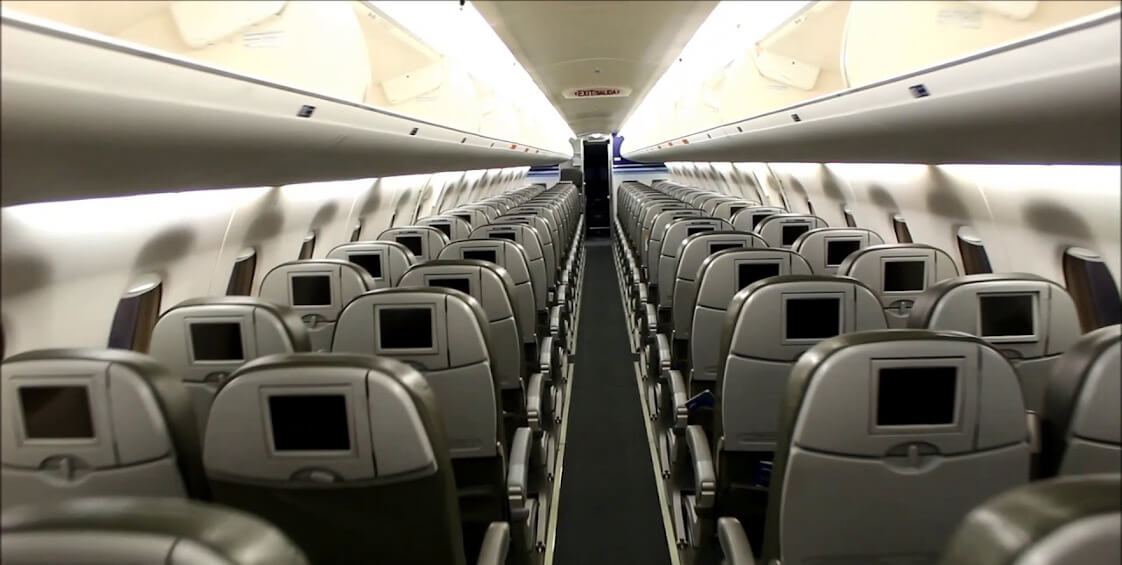 Seats 15 AD, 16 AD, and 17 AD are located in the standard Economy Class section of the E190 aircraft JetBlue. Unfortunately, like the previous seat, they also feature a misaligned window. While this minor issue doesn't affect the seat's functionality, it's worth mentioning for those who enjoy looking out of the window during their flight.
Based on the seat map, seats 25 ABCD are situated at the plane's rear with a few factors to consider. First, its location close to the lavatories may result in some inconvenience due to increased foot traffic in the area.
The overhead bin in this row is often designated for storing food supplies catering to the galley at the back of the plane. As a result, there might be limited storage space available for passengers to stow their belongings on the Embraer ERJ-190 JetBlue.