Swiss Airbus A330-300 Overview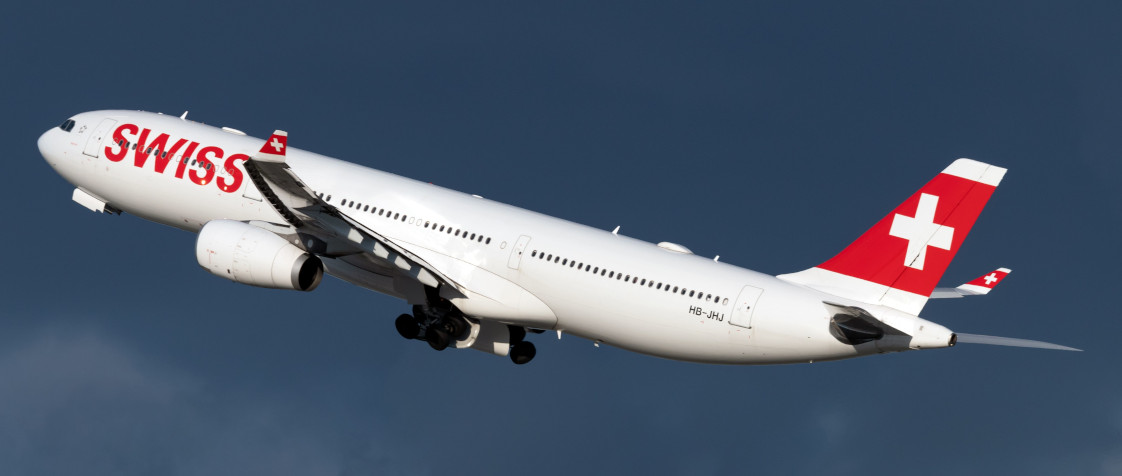 The Swiss A330 checks every box for people looking for a fantastic flying experience. They have an excellent Audio Visual on Demand (AVOD) system. What's cool about it is that it offers a wide selection of audio programming, and you can choose from various languages. Whether you enjoy music, podcasts, or language learning, there is something for everyone.
In-seat Power is available in multiple First, Business, and Economy seats. You can continue to work or enjoy playing with your devices without worrying about your battery getting flat. Connecting those devices to the WiFi on the plane lets you catch up on emails or keep in touch with loved ones while flying.
Plenty of overhead storage ensures a clutter-free interior. You don't have to worry about finding space for your luggage, which will make the in-flight environment more spacious and organized.
The food served on Swiss Airlines is known for its quality. The Airbus A330-300 Swiss Business Class travelers are offered various foods, while those on a budget can also indulge in gourmet food and beverages tailor-made for their trip.
Swiss International Airlines thoughtfully configures its Airbus A330-300 Swiss Air to meet passengers' wants and needs. The aircraft has three classes: First Class, Business Class, and Economy Class.
Business Class provides an exciting and rich experience. Large seats, often converted into flat reclining beds, provide passengers maximum comfort and privacy. It's perfect for travelers looking to rest and relax on long trips.
Economy Class, on the other hand, is the standard seat arrangement. While it doesn't boast as much luxury as Business Class, it offers comfortable seats and decent legroom. This is a helpful option for budget travelers or those on short flights.
Airbus A330-300 Swiss Seating Chart

SWISS Airbus A330-300 Seat Specifications
| Class | Pitch | Width | Row | Seats |
| --- | --- | --- | --- | --- |
| First | 83″ | 22″ | 1-2 | 8 |
| Business | 60″ | 20.5″ | 4-14 | 45 |
| Economy | 32″ | 17.3″ | 22-45 | 183 |
Seat map key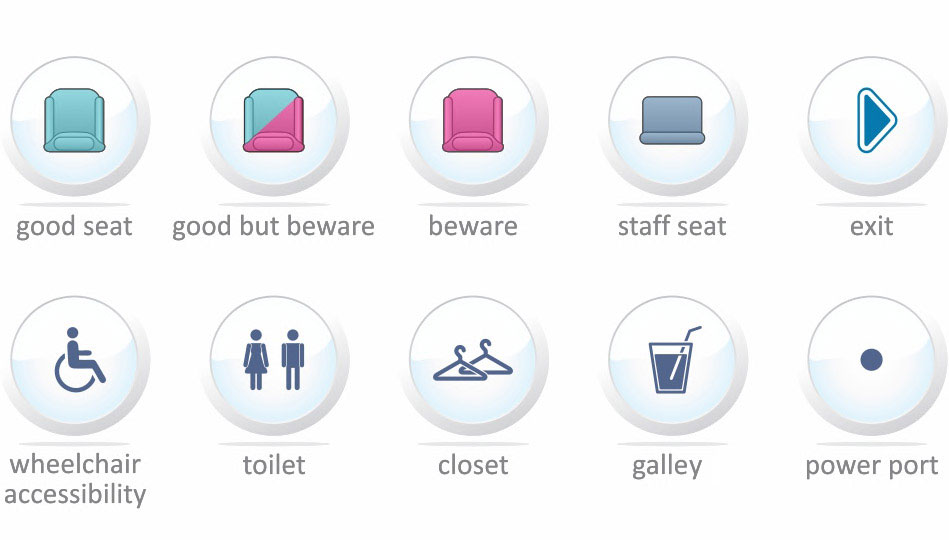 First
The Swiss A330 First Class cabin boasts 8 luxurious seats, thoughtfully arranged in rows of 1-2-1 to ensure every passenger enjoys ample space and privacy. What sets these seats apart is their remarkable ability to seamlessly transform into fully flat beds, elevating the travel experience to new heights of comfort.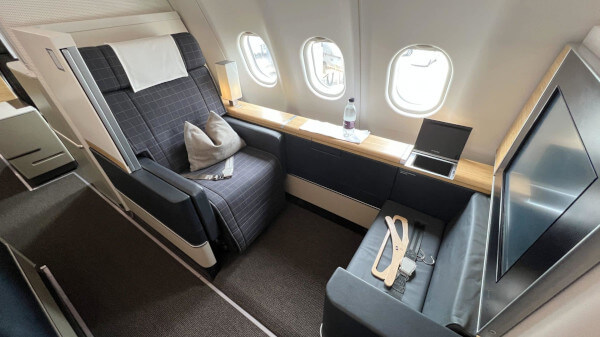 Passengers can recline and stretch out, embracing the serenity of a restful sleep or simply enjoying the journey in a relaxed and private setting. This innovative feature not only enhances the quality of travel but also exemplifies the commitment to providing top-tier service and passenger satisfaction.
Whether you're embarking on a long-haul flight or simply seeking the luxury in the skies, these Swiss Air Airbus A330-300 first-class seats, with their transformative magic, promise a memorable and comfortable journey.
Business
When you move to Swiss A330 Business Class, you get to choose between any of the 45 total seats in the cabin. Seat 4A can also turn into a fully open flatbed. It stands out at the front of the cabin as a «Throne» seat due to its impressive width and included Side Tables. Its placement away from the hallway helps ensure privacy.
Seat 4K, although there is also a bunk bed, is closer to the aisle. Passengers passing through this area could inadvertently cause some disruption during the flight. The seats 5ABDGK can be converted entirely into a flatbed, too.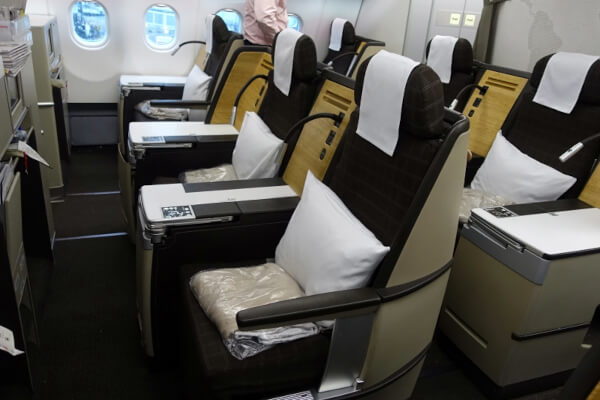 Swiss Airbus A330-300 Business Class seats 6ADGK are «Throne» seats like seat 4A. These seats offer plenty of space, side tables, and secluded areas away from the aisle, improving privacy. Still, their proximity to the lavatories and toilets can occasionally cause a disturbance.
Seat 7K makes converting to a fully open flatbed easy. It is notable for having a side door separating the seats from the aisle, giving passengers a private experience.
Economy
With a 2-4-2 row arrangement and 180 seats in the A330-300 Swiss Economy Class, the first row of seats, 22DEG, can feel tight due to the lack of space for passengers. There is a bassinet for babies, although it isn't too big. However, it reduces legroom alongside the bulkhead in front. The tray tables are on the armrest, so the armrest doesn't move, and the seat isn't too wide.
You won't have much space under your seat. You cannot take your luggage down during take-off and landing. But on the positive side, people like these seats because they are quiet and comfortable.
According to the Swiss A330 seat map, seats 23AB and 23JK offer extra leg space, thanks to the front wall and infant space. Seat 23D has more legroom since there are no seats in front of it. But there is a flipside: passengers and flight attendants can accidentally hit you because of its proximity to the aisle. Also, the tray table doesn't come off the armrest, so the seat isn't wide. You can't use the floor storage when taking off or landing.
In the Swiss A330-300 Economy cabin, the 28th and 29th row seats are near the lavatories, so there might be some noise. Like other seats, they offer a lot of privacy. But the 29th-row seats have extra legroom as they are near the exit row.
Seats 41DG have less space under them or legroom, thanks to a box for film equipment. Carriages or people may also hit passengers sitting in them because it is the part where the seats change from four to three in a set. Seats 42DEG and 44BDGJ have the same issues as 41DG because of the entertainment box underneath and the seating arrangement can limit legroom.
Finally, seats 45ABDEGJK in the last row of the Swiss Air Airbus A330 300 can't recline. They're near where the cabin crew cooks in the galley, which might be noisy.