Airbus A320 United Overview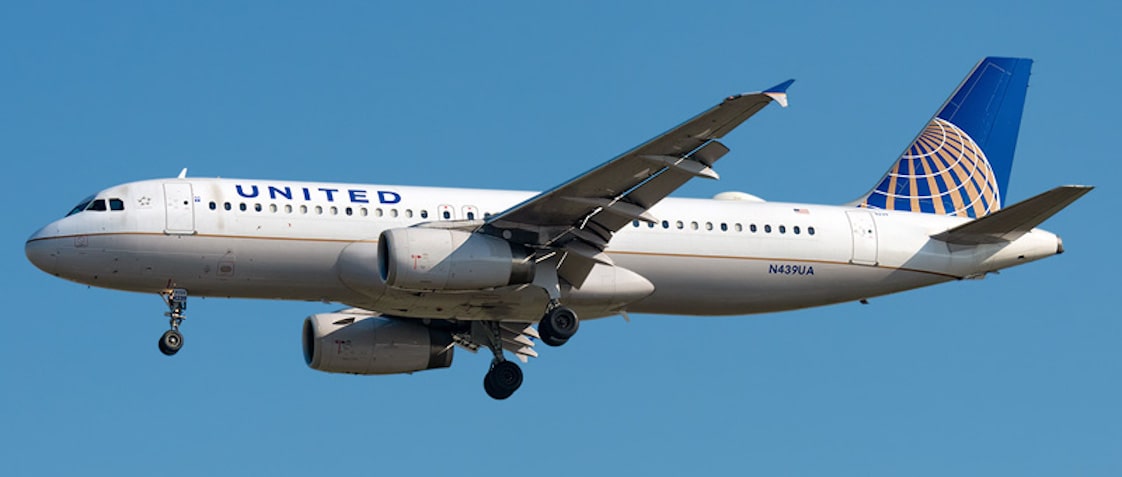 This particular United A320 (320) accommodates 150 passengers and finds its primary purpose on domestic air routes. This cutting-edge aircraft showcases a First Class compartment, replete with a dozen reclining seats. The Economy Plus section, on the other hand, boasts a configuration of 42 seats, while the Economy Class enclave caters to 96 travelers.
Distinctively, the Economy Plus option is accessible on this aircraft model. It's essential to clarify that Economy Plus doesn't constitute an independent class of service but rather an enhanced version of standard economy class, offering up to 5 inches of supplementary legroom. These seats are thoughtfully positioned towards the front of the aircraft, ensuring priority service for passengers occupying this domain.
As part of United's ongoing efforts, they are presently in the midst of retrofitting their A320 fleet with power ports in both the First Class and Economy Plus sections. Nonetheless, the availability of these power ports may not be guaranteed on your specific flight, and it's advisable to verify this detail with the airline directly.
On all United Airlines A320 aircraft, passengers can take advantage of internet connectivity during domestic US flights. This service extends compatibility to laptops and mobile devices, becoming accessible once the aircraft attains an altitude of 10,000 feet during the cruising phase.
Non-alcoholic beverages are offered as complimentary refreshments, while alcoholic beverages are available for purchase within the Economy Class, but are provided free of charge in the Premium Cabins, which include First and Business Class. Additionally, select flights offer premium alcoholic beverage options for purchase.
Within the Premium Cabins on the United Airbus A320 , passengers can expect snacks during flights lasting less than 2.5 hours, and for flights exceeding 2.5 hours, a comprehensive meal service is provided.
However, it's worth noting that complimentary meals and snacks are available on specific routes, including those to the Caribbean, select Latin American destinations, trans-Atlantic and trans-Pacific journeys (excluding continental U.S. to/from Hawaii), intra-Pacific routes, Micronesia, and South American flights.
Airbus A320 Seat Map United

First
The seating arrangement on the United Airbus A320 seat map follows a 2-2 configuration. As you step on board, you'll notice that the initial section comprises merely three rows. The standout seats in this section are 1ABEF, positioned right at the forefront. These seats claim the title of the best on the plane and in the United A320 First Class particularly, primarily owing to their generous legroom. However, there is a minor trade-off: the tray tables are ingeniously stowed in the armrest, which makes them fixed in place and slightly reduces the seat width. Additionally, there's no floor storage available for these seats during take-off and landing. Furthermore, overhead storage space is somewhat limited due to the storage of aircraft equipment in this area.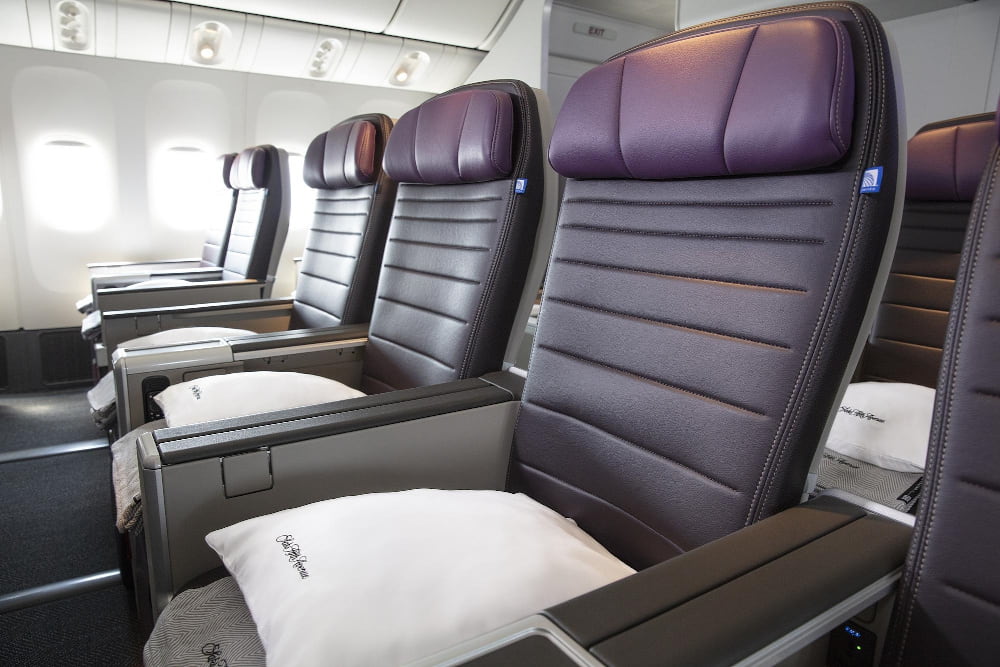 Economy Plus
In the Economy Plus section on the United A320 seat map, you'll find a 3-3 seating arrangement. Seats 7ABCDEF are the standout choices here, offering additional legroom thanks to their strategic placement at the bulkhead. However, it's worth noting that the tray table embedded in the armrest is fixed in position, slightly compromising seat width. Additionally, there's no floor storage available for these seats during take-off and landing.
Moving down the aisle, seats 12ABCDEF are located just ahead of the exit row, which means they don't have the ability to recline. Similarly, seats 20ABCDEF are sandwiched between rows both in front and behind them, resulting in restricted recline capabilities. As with the previous seats, the tray table located in the armrest remains immobile, diminishing seat width.
On a brighter note, seats 21ABCDEF on the United Airlines Airbus A320 present a solution to the armrest-tray-table conundrum. While they share the same armrest-table setup, they provide more legroom due to their proximity to the exit row in front, offering a more comfortable seating experience.
Economy
In the Economy section, the majority of seats adhere to the standard 3-3 seating pattern on the Airbus A320 United seat map, offering a typical seating experience.
Nevertheless, it's worth noting that the last two rows of the A320 United have some less desirable features. Seats 37CD are situated in proximity to the galley and lavatory, which may result in increased foot traffic and potential disturbances for those seated there. Similarly, the very last row, seats 38ABCDEF, is also positioned close to the galley and lavatories. Unfortunately, these seats do not have the ability to recline, which can impact passenger comfort during the flight.