Boeing 737 MAX 8 United Overview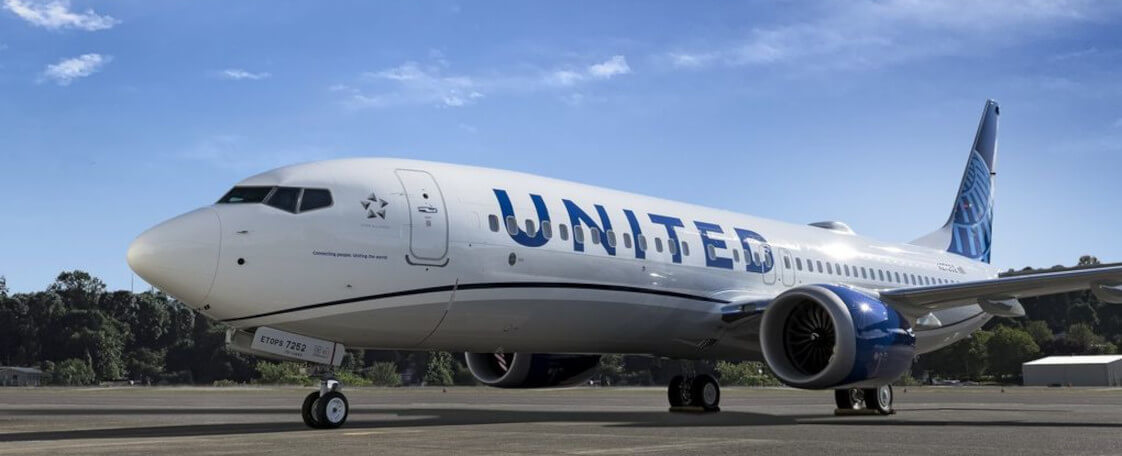 The United 737 Max 8, flown by United Airlines, is a modern narrow-body aircraft part of the Boeing 737 MAX family. It is famous for medium-haul flights because it provides a good blend of fuel efficiency, passenger capacity, and range.
The 737 Max 8 United has a seating capacity that usually ranges from 160 to 180 passengers, depending on the airline's specific configuration. Like other airlines, United Airlines can alter the cabin layout to better fit their operating demands and passenger preferences.
The seating configuration in the United Boeing 737 Max 8 seat map is comfortable and ergonomic. Passengers can expect to travel in various classes, including Economy and Premium Economy and First Class. Seats are constructed with enough legroom and adjustable headrests.
The aircraft has enough overhead storage space for passengers' carry-on luggage, allowing easy access to personal items during the journey. To meet passengers' restroom demands, lavatories are located throughout the cabin. These facilities are typically kept clean and sanitary by airlines.
Passengers may have access to personal seatback screens or a streaming entertainment system, depending on the airline's offers. It lets passengers watch movies, and TV shows, listen to music, and play games while flying.
Many airlines provide onboard WiFi on their Boeing 737 MAX 8 aircraft, allowing passengers to stay connected, browse the internet, and work remotely. Advanced LED lighting systems are commonly employed in the cabin, allowing customized lighting settings to create a comfortable environment throughout the journey.
United Boeing 737 MAX 8 Seating

Seat Specifications
| Class | Pitch | Width | Row | Seats |
| --- | --- | --- | --- | --- |
| First | 37″ | 20.4″ | 1-4 | 16 |
| Economy Plus | 33-34″ | 17.8″ | 7-20 | 54 |
| Economy | 30″ | 16.6-17.8″ | 21-37 | 96 |
Seatmap Key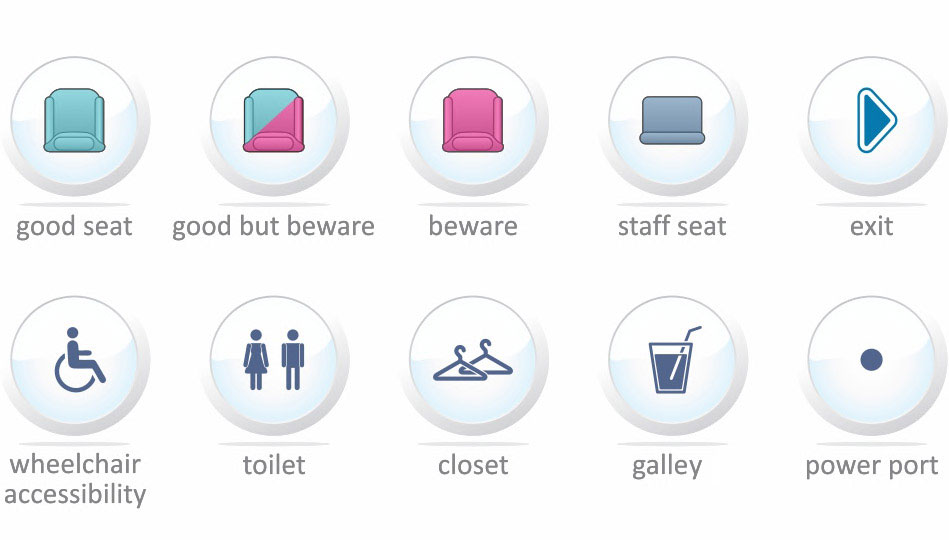 First
The United 737 Max 8 First Class seating provides an exceptional and luxury travel experience, distinguished by its prime position, greater comfort, and personalized service. With only 16 seats in a 2-2 configuration at the front of the aircraft, this premium cabin gives discerning travelers unparalleled luxury and convenience.
The 16 United Boeing 737 Max 8 First Class seats are deliberately placed to maximize privacy while being close to the aircraft's amenities. The extra breadth allows customers to recline and choose their ideal position for comfort.
The outstanding legroom provided to passengers is one of the most notable features of First Class seating. With 10 to 30 inches more legroom than other classes, First Class passengers may stretch out and enjoy a comfortable flight, especially on longer flights.
Economy Plus
The Economy Plus cabin of the Boeing 737 MAX 8 provides passengers wanting an upgraded experience from ordinary Economy Class with a comfortable and convenient option. With 54 seats available, passengers may benefit from extra advantages, such more legroom and proximity to crucial aircraft features. These seats are in a 3-3 configuration with an aisle to separate them.
Based on the Boeing 737 Max 8 United seat map, seats 7ABCDEF stands out for its significant additional legroom, giving passengers a more roomy and pleasant seating configuration. The increased legroom allows for more mobility and a more comfortable posture during the journey. However, their drawback is the closeness to the bulkhead.
Similarly, you should not look to the 15th row for the best seats in the cabin because they are not. They have no recline because of the exit row behind them. In contrast, the same exit row gives passengers sitting in seats 20ABCDEF a more comfortable sitting experience with extra room to stretch their legs, albeit with no recline.
Economy
With 96 seats, the Economy class cabin of the Boeing 737 MAX 8 is a practical and cost-effective option for passengers looking for comfortable air travel. This cabin has seats in a 3-3 configuration, starting from the 21st row. And according to the seat map, seats 21ABCDEF in the Economy section are the best in the cabin.
The United 737 Max 8 seat map shows they are behind an exit, speeding up the disembarkation process upon arrival while giving passengers room to stretch their legs. This proximity is especially advantageous for individuals who want to exit quickly and effectively.
The rest of the seats are standard Economy seats, but based on the seating chart, 37ABCDEF are located near the lavatories and galley, which may result in increased foot traffic and possibly noise. Finally, row 37 is close to the cabin's exit row, which may alter seat reclining or provide a different angle of view due to the exit's placement.