United Embraer 170 Overview
Regional airplane United Embraer EMB 170 (E70) is a United Airlines fleet member. This aircraft is particularly suited for short-haul flights within United's regional network and was produced by Embraer, a renowned Brazilian aerospace firm. The Embraer 170 United delivers a comfortable and practical flying experience, ensuring passengers arrive at their destinations in style.
Passengers can anticipate a variety of amenities onboard that are intended to improve their journey. Based on the seat map, the seating arrangements are roomy and pleasant, with plenty of legroom and room for personal items. It makes sure that travelers may unwind and relish their flight.
On the ERJ 170 United, a personal entertainment system is available in each seat. Movies, TV shows, music, and games are just a few entertainment options for passengers. Using this technology, travelers can remain interested and entertained the entire flight.
Power outlets and USB ports are available on the aircraft to accommodate the needs of tech-savvy passengers. To stay connected and productive throughout the flight, passengers can quickly charge their devices during the flight.
The Embraer ERJ-170 United provides WiFi service as well. During the trip, passengers can stay connected to the internet, visit their favorite websites, or interact with loved ones. Depending on the flight length, internet packages can be available for purchase.
On flights with the EMB 170 code, United offers free snacks and beverages to all passengers. A range of light lunches might also be available, depending on how long the flight lasts. It guarantees that travelers stay satiated and energized during the trip.
ERJ-170 United (E70) Layout

Embraer EMB 170 Seating Details
| Class | Pitch | Width | Row | Seats |
| --- | --- | --- | --- | --- |
| First | 36″ | 24″ | 1-2 | 6 |
| Economy Plus | 34″ | 18.2″ | 7-10 | 16 |
| Economy | 31″ | 18.2″ | 11-24 | 48 |
Seat map key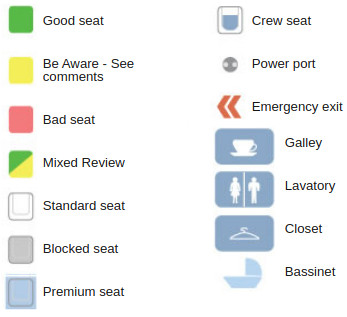 First
Seats 1ACD in First Class on the United ERJ 170 are the pinnacle of luxury and exclusivity, so don't search further. You will feel pampered and elegant on these seats, which offer a luxurious 1-2 setting. Relax in the comfortable, well-cushioned seats while you take in the first-class service that United Airlines provides.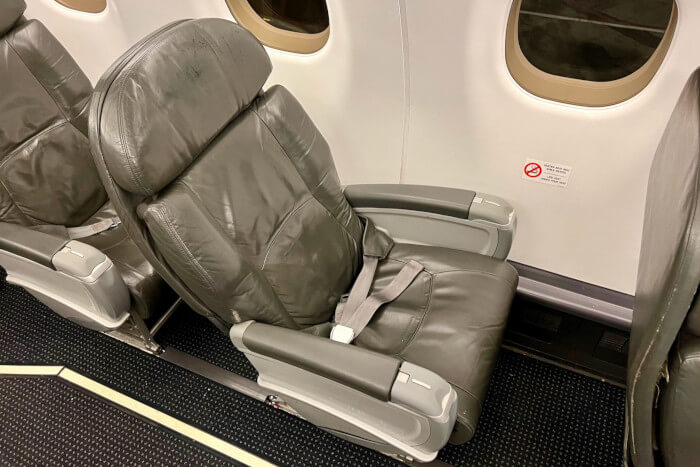 However, it's crucial to remember that because of the lack of a hole in the bulkhead, seats 1ACD may have limited legroom. Even though this design choice somewhat reduces legroom, it doesn't lessen the First Class experience's overall comfort and grandeur. To make your flight as comfortable as possible, United Airlines offers sumptuous seating and facilities that cater to your relaxation and well-being.
It should be noted that Embraer 170 United First Class seats 1ACD don't have access to floor storage during takeoff and landing. While this can require that you temporarily store your goods in the overhead bins, the superb service offered by the attentive cabin staff guarantees that your needs are swiftly met. Your personal belongings will be securely stored until you have access to them once more, so you can relax.
The United E170 seats in the Economy Plus follow a 2-2 pattern. Out of all, seats 7ACD are excellent for travelers who prefer more space in the legs department. Only a curtain separates these seats from the bulkhead, giving you more room to spread your legs. It's important to note that the armrests cannot be moved because the tray table is inside them. These seats' generous legroom and general comfort definitely overcome this slight inconvenience.
The seating chart shows that seat 7B in Economy Plus is another option for increased legroom. The bulkhead is merely a curtain barrier, just like seats 7ACD. Therefore, there is lots of legroom. The aisle twists in front of these seats, which can be uncomfortable. However, the more excellent legroom makes up for this minor drawback, making it a desirable option for individuals who value comfort.
Be cautious with seat 9A if you want a window seat. It is significant to remark that this seat lacks a window despite having a beautiful outside view. It might be advisable to pick an alternative seat if you value having a window view.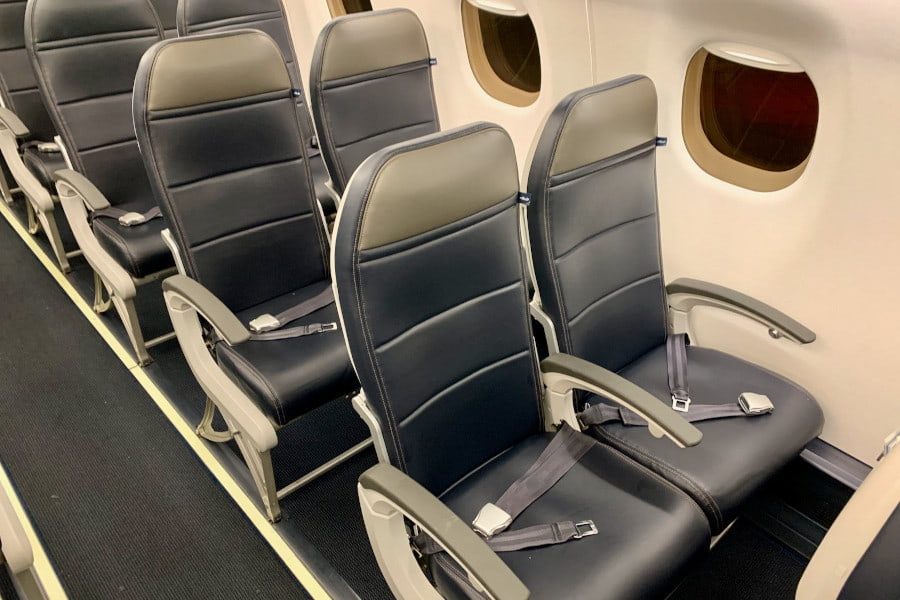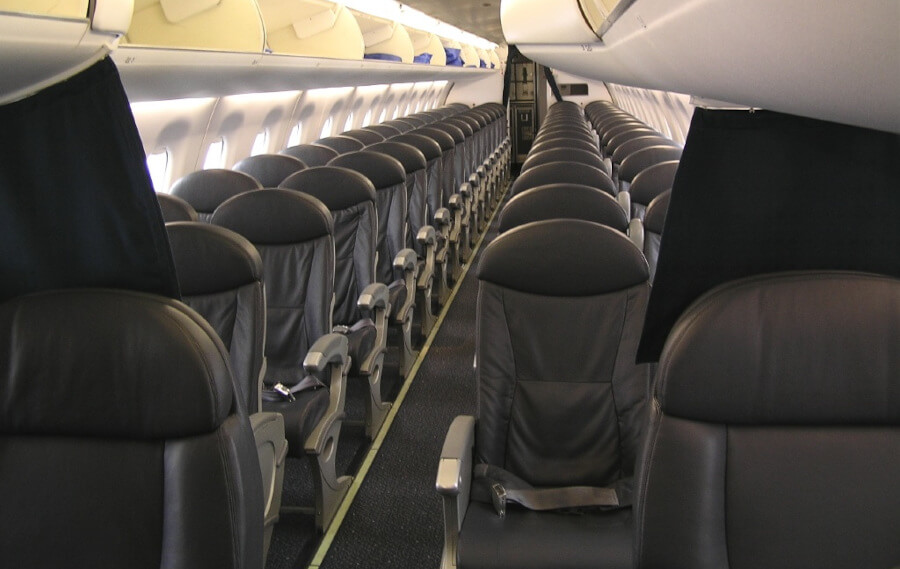 The seats in this cabin are in a 2-2 pattern. Seats 12AB United Airlines Embraer 170 in the Economy Class provide a comfortable flight experience. It's important to note that these seats lack some windows. If taking in the scenery is essential, consider sitting elsewhere.
Regular Economy Class seats are available in rows 15AD, 16AD, and 17AD, but with a distinctive feature. The modest misalignment of the panes in these rows can hamper your viewing experience. Having perfectly aligned windows is crucial; choosing seats in other rows is a good idea.
It's crucial to be informed that seats 24ABCD, which are on the last row of the aircraft, do not recline. In addition, some passengers could find their close proximity to the kitchen and restroom annoying. These seats, however, can still be a good choice for you if convenience over distance from the restroom is a priority.